hello, everyone! especially to the ever brave queer community! how are you?
reading slump is so real right now, thus i decided to think of blog ideas for Pride. here is what i came up with so far, so please enjoy!
have a great day and stay safe always! now, let us have some bookish fun!
---
WHAT IS THE GILBERT BAKER PRIDE FLAG?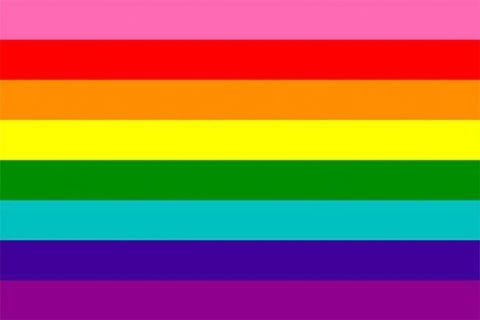 the Gilbert Baker Pride Flag was the original Pride flag, first raised at the San Francisco Gay Freedom Day Parade, on the 25th of June 1978. it was brought into this world by Gilbert Baker, a political activist and designer. the Gilbert Baker flag has eight colors, each with their own meaning: hot pink for sex, red for life, orange for healing, yellow for sunlight, green for nature, turquoise for magic/art, indigo for serenity, and violet for spirit.
---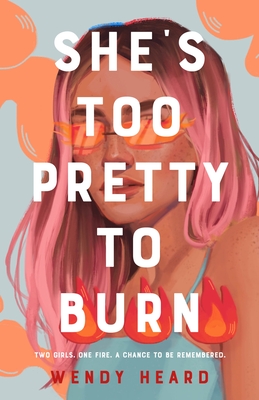 title: she's too pretty to burn
author: wendy heard
publisher: henry holt & company
release date: 30 march 2021
age category: young adult
genre/s: mystery/thriller
purchase link/s: [ indiebound | bookshop | libro.fm ]
about:
An electric romance set against a rebel art scene sparks lethal danger for two girls in She's Too Pretty to Burn, an expertly plotted YA thriller by Wendy Heard.
The summer is winding down in San Diego. Veronica is bored, caustically charismatic, and uninspired in her photography. Nico is insatiable, subversive, and obsessed with chaotic performance art. They're artists first, best friends second. But that was before Mick. Delicate, lonely, magnetic Mick: the perfect subject, and Veronica's dream girl. The days are long and hot—full of adventure—and soon they are falling in love. Falling so hard, they never imagine what comes next. One fire. Two murders. Three drowning bodies. One suspect . . . one stalker. This is a summer they won't survive.
Inspired by The Picture of Dorian Gray, this sexy psychological thriller explores the intersections of love, art, danger, and power. [ goodreads ]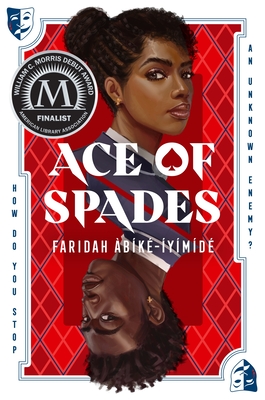 title: ace of spades
author: faridah àbíké-íyímídé
publisher: feiwel & friends
release date: 1 june 2021
age category: young adult
genre/s: mystery/thriller
purchase link/s: [ indiebound | bookshop | libro.fm ]
about:
Gossip Girl meets Get Out in Ace of Spades, a YA contemporary thriller by debut author Faridah Àbíké-Íyímídé about two students, Devon & Chiamaka, and their struggles against an anonymous bully.

All you need to know is . . . I'm here to divide and conquer. Like all great tyrants do. —Aces

When two Niveus Private Academy students, Devon Richards and Chiamaka Adebayo, are selected to be part of the elite school's senior class prefects, it looks like their year is off to an amazing start. After all, not only does it look great on college applications, but it officially puts each of them in the running for valedictorian, too.

Shortly after the announcement is made, though, someone who goes by Aces begins using anonymous text messages to reveal secrets about the two of them that turn their lives upside down and threaten every aspect of their carefully planned futures.

As Aces shows no sign of stopping, what seemed like a sick prank quickly turns into a dangerous game, with all the cards stacked against them. Can Devon and Chiamaka stop Aces before things become incredibly deadly?

With heart-pounding suspense and relevant social commentary comes a high-octane thriller from debut author Faridah Àbíké-Íyímídé. [ goodreads ]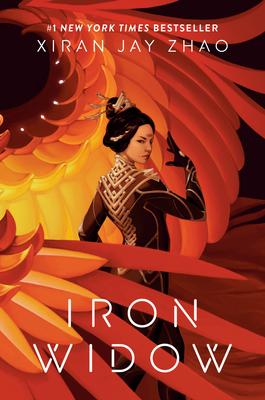 title: iron widow
author: xiran jay zhao
publisher: penguin teen
release date: 21 september 2021
age category: young adult
genre/s: historical fiction
purchase link/s: [ indiebound | bookshop | libro.fm ]
about:
Pacific Rim meets The Handmaid's Tale in this blend of Chinese history and mecha science fiction for YA readers.
The boys of Huaxia dream of pairing up with girls to pilot Chrysalises, giant transforming robots that can battle the mecha aliens that lurk beyond the Great Wall. It doesn't matter that the girls often die from the mental strain.

When 18-year-old Zetian offers herself up as a concubine-pilot, it's to assassinate the ace male pilot responsible for her sister's death. But she gets her vengeance in a way nobody expected—she kills him through the psychic link between pilots and emerges from the cockpit unscathed. She is labeled an Iron Widow, a much-feared and much-silenced kind of female pilot who can sacrifice boys to power up Chrysalises instead.​

To tame her unnerving yet invaluable mental strength, she is paired up with Li Shimin, the strongest and most controversial male pilot in Huaxia​. But now that Zetian has had a taste of power, she will not cower so easily. She will miss no opportunity to leverage their combined might and infamy to survive attempt after attempt on her life, until she can figure out exactly why the pilot system works in its misogynist way—and stop more girls from being sacrificed. [ goodreads ]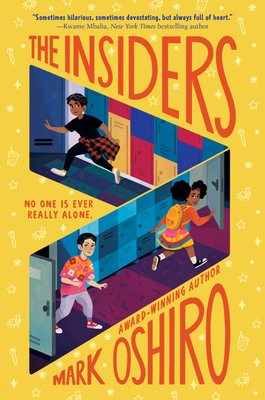 title: the insiders
author: mark oshiro
publisher: harpercollins
release date: 21 september 2021
age category: middle grade
genre/s: fantasy
purchase link/s: [ indiebound | bookshop ]
about:
Three kids who don't belong. A room that shouldn't exist. A year that will change everything.
Perfect for fans of Rebecca Stead and Meg Medina, this debut middle grade novel from award-winning author Mark Oshiro is a hopeful and heartfelt coming-of-age story for anyone who's ever felt like they didn't fit in.
San Francisco and Orangevale may be in the same state, but for Héctor Muñoz, they might as well be a million miles apart. Back home, being gay didn't mean feeling different. At Héctor's new school, he couldn't feel more alone.
Most days, Héctor just wishes he could disappear. And he does. Right into the janitor's closet. (Yes, he sees the irony.) But one day, when the door closes behind him, Héctor discovers he's stumbled into a room that shouldn't be possible. A room that connects him with two new friends from different corners of the country—and opens the door to a life-changing year full of magic, friendship, and adventure. [ goodreads ]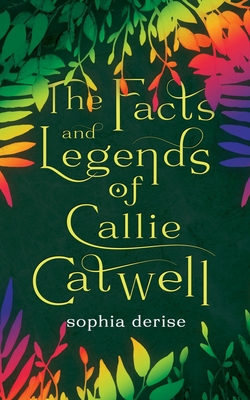 title: the facts and legends of callie catwell
author: sophia derise
publisher: zenith publishing
release date: 12 april 2021
age category: young adult
genre/s: fantasy
purchase link/s: [ indiebound | bookshop ]
about:
Being a teenager can be hard, especially if you're Callie Catwell.
She already has plenty of worries in her life—a father struggling with anorexia, a friend with an abusive stepfather, an ex-boyfriend who won't let their relationship go, and questioning her sexuality and new feelings for her best friend— and that's not even taking into consideration the struggles that just come from growing up. Things suddenly take a strange turn when she sees a monster in the Lost Lake one morning. Finding that monster soon becomes an obsession, one that distracts her from the anxieties in her life. While she initially welcomes the distraction, Callie soon has to decide if she is ready to face her struggles or ruin her relationships with her family and friends—and the monster's strange magic—forever. [ goodreads ]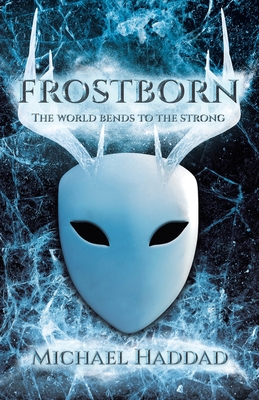 title: frostborn
author: michael haddad
publisher: tellwell talent
release date: 14 may 2021
age category: young adult
genre/s: fantasy
purchase link/s: [ indiebound ]
about:
The Frostborn-the one destined to end the war, the one blessed by the magic of Aether-was supposedly nothing more than a hopeless fairytale, a myth lost to time. But as the centuries-long war between the kingdoms of Eljud and Surtrol forces Elias J kull to evacuate his village, a run-in with the fearsome Gjallarhorn army awakens within him a dormant power long since forgotten by the people-a power signaling the existence of the Frostborn.
With such critical news, hope of victory against Surtrol becomes contagious, yet Elias's former life of slavery leaves him apprehensive about lending a hand to his own flawed kingdom. Even still, knowing the world will soon be in search of him, the newfound Frostborn must choose his allegiances quickly. And after encountering a ranked Surt captain, he does just that.
But while acting as a double agent, feeding intel to Eljud's southern enemy and working both sides of the same border, his conflicted self struggles to anchor his loyalty to a single kingdom as buried secrets begin to unearth.
The incessant clash between the north and south is soon coming to an end and Elias will have to find a side to stand on. The hard question is: which side? Everyone wants the Frostborn for themselves, but for how long can Elias let the world string him along? [ goodreads ]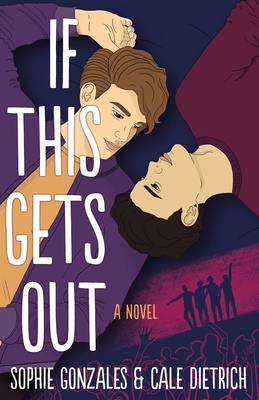 title: if this gets out
author: sophie gonzales & cale dietrich
publisher: wednesday books
release date: 7 december 2021
age category: young adult
genre/s: contemporary
purchase link/s: [ indiebound | bookshop | libro.fm ]
about:
Eighteen-year-olds Ruben Montez and Zach Knight are two members of the boy-band Saturday, one of the biggest acts in America. Along with their bandmates, Angel Phan and Jon Braxton, the four are teen heartbreakers in front of the cameras and best friends backstage. But privately, cracks are starting to form: their once-easy rapport is straining under the pressures of fame, and Ruben confides in Zach that he's feeling smothered by management's pressure to stay in the closet.
On a whirlwind tour through Europe, with both an unrelenting schedule and minimal supervision, Ruben and Zach come to rely on each other more and more, and their already close friendship evolves into a romance. But when they decide they're ready to tell their fans and live freely, Zach and Ruben start to truly realize that they will never have the support of their management. How can they hold tight to each other when the whole world seems to want to come between them? [ goodreads ]
title: afterlove
author: tanya byrne
publisher: hodder children's books
release date: 22 july 2021
age category: young adult
genre/s: romance
purchase link/s: [ hive | waterstones | amazon ]
about:
THE LESBIAN LOVE STORY YOU'VE BEEN DYING TO READ.
Ash Persaud is about to become a reaper in the afterlife, but she is determined to see her first love Poppy Morgan again, the only thing that separates them is death.
Car headlights.
The last thing Ash hears is the snap of breaking glass as the windscreen hits her and breaks into a million pieces like stars.
But she made it, she's still here. Or is she?
This New Year's Eve, Ash is gets an RSVP from the afterlife she can't decline: to join a clan of fierce girl reapers who take the souls of the city's dead to await their fate.
But Ash can't forget her first love, Poppy, and she will do anything to see her again … even if it means they only get a few more days together. Dead or alive …
NOT EVEN DEATH CAN TEAR THEM APART. [ goodreads ]
HOW IS YOUR PRRIDE MONTH SO FAR? ANY PRIDE READS YOU WANT TO RECOMMEND?