"I won't buys books until December." I promised to myself months ago. It aged well, like a rotten mess. However, I still find buying books very therapeutic. That feeling of excitement and ecstasy when I hold my copies will always be priceless.
An intense shout out to these local bookstores where I bought the books in this haul – The Bargain Reader, Fully Booked, yumi bookstore, and Gatic's Bookshop. Thank you very much and more power!
As an anime lover, I thought I should also consume masterpieces by Japanese artists in other forms. As a reader, books came to mind. I found these purchases via The Bargain Reader.
Starfish by Akemi Dawn Bowman is about a half-Japanese teen named Kiko Himura, who wants to get into Prism, her dream art school. However, she doesn't get into Prism, and her mother doesn't really appreciate her talent. To make things worse, her abusive Uncle moved back to their house.
So far, I stopped on page 64 and found the plot very promising. The writing is just my cup of tea, simple yet very artistic in terms of structuring. I found myself relating to Kiko in more ways than I expected. I have a feeling this book will make me ugly cry.
The Beast Player by Nahoko Uehashi is a YA epic fantasy, translated by Cathy Hirano and illustrated by Yuta Onoda. It's about Elin, a girl whose special power makes her communicate with magical beasts. With her mother sentenced to death, she was left alone in a warring kingdom only she can save.
Heard so many great things about this book. And that cover, I'm obsessed! I think it really captured the essence of the story.
---
Of course, who doesn't know this trilogy. One of the greatest epic fantasies in history of books! Yes, the first cover doesn't match the rest. Purchased each of them from different sellers, respectively – Fully Booked, yumi bookstore, and Gatic's Bookshop – since it was cheaper that way.
Assuming some people aren't aware, these books are part of The Lord of the Rings Trilogy by J.R.R. Tolkien. It's about a quest, on which the fate of Middle-earth depends. Frodo and his squad should get to Mount Doom, in Mordor, home of the Dark Lord, to destroy a malevolent ring.
I watched the movies and I fell in love! Thus, I decided to buy the books, to experience the tale on its original form.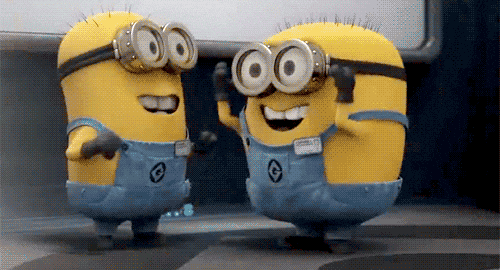 Thank you for reading this post! What is in your latest haul? You can comment the books or leave a link of your post. Stay safe and have a wonderful day!