i always wanted to do a bookish meme, and now here we are! i officialy welcome myself to 'can't wait wednesday'! if you are curious what this meme is all about, an elaboration is provided below, courtesy of the host.
Can't-Wait Wednesday is a weekly meme hosted here, at Wishful Endings, to spotlight and discuss the books we're excited about that we have yet to read. Generally they're books that have yet to be released. It's based on Waiting on Wednesday, hosted by the fabulous Jill at Breaking the Spine.

Wishful Endings
---
WHY THIS BOOK?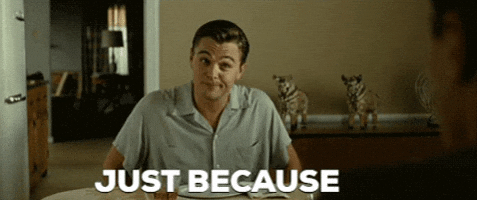 the hype for this book is so real! it has always been a dream of mine to read a queer story with faeries as main characters. discovering the existence of this book months ago shook my world, and in the best way possible. it is also urban fantasy, which means the story will take place in the real world, making it more exciting by a hundredfold!
thank you ashley shuttleworth for writing this book! you made one of my dreams come true!
---
ABOUT THE BOOK
title: a dark and hollow star
author: ashley shuttleworth
series: a dark and hollow star
publisher: simon pulse
expected publication: february 23, 2021
age category: young adult
genres: fantasy, urban fantasy
cover illustrator: christophe young
cover designer: laura eckes
goodreads synopsis:
The Cruel Prince meets City of Bones in this thrilling urban fantasy set in the magical underworld of Toronto that follows a queer cast of characters racing to stop a serial killer whose crimes could expose the hidden world of faeries to humans.
Choose your player.
The "ironborn" half-fae outcast of her royal fae family.
A tempestuous Fury, exiled to earth from the Immortal Realm and hellbent on revenge.
A dutiful fae prince, determined to earn his place on the throne.
The prince's brooding guardian, burdened with a terrible secret.
For centuries, the Eight Courts of Folk have lived among us, concealed by magic and bound by law to do no harm to humans. This arrangement has long kept peace in the Courts—until a series of gruesome and ritualistic murders rocks the city of Toronto and threatens to expose faeries to the human world.
Four queer teens, each who hold a key piece of the truth behind these murders, must form a tenuous alliance in their effort to track down the mysterious killer behind these crimes. If they fail, they risk the destruction of the faerie and human worlds alike. If that's not bad enough, there's a war brewing between the Mortal and Immortal Realms, and one of these teens is destined to tip the scales. The only question is: which way?
Wish them luck. They're going to need it.
content warning: "anger, arson, blood/gore, body horror (minor), death of a child, depression, disownment, divorce, drug use/addiction, grief/grieving, human trafficking, poverty, psychopathy, stalking, suicide (past, off-page), suicide ideation, toxic relationship/manipulation, trauma/PTSD, racism, violence/gun violence"
---
DISCLAIMER: ALL VIEWS AND OPINIONS ON THIS BLOG ARE THE BLOGGER'S OWN THOUGHTS. THEY ARE NOT, IN ANY WAY, MEANT TO MALIGN ANYTHING OR ANYONE.