hello, everyone! how are you?
if you do not know it yet, i listened to an audiobook for the very first time this month. it was Perfect on Paper by Sophie Gonzales, and you can read my review here. the idea of this post was inspired by that and mostly by a booktok i saw on twitter (content/trigger warning: ableism):
let me start off by saying, please do not send hate to the creator of this content. if i remember it right, this booktok is now deleted. another thing i want to say, listening to audiobooks as reading is completely valid. audiobooks, after all, are the traditional form of storytelling. in addition, there are people who have conditions which prevent them from reading words on papers, and so they resort to audiobooks.
there are a number of outlets where readers can access audiobooks, such as Libro.fm and Scribd. however, this post will be featuring Spotify, as it has the cheapest subscription service compared to others. Spotify is usually where some people go to listen to music, latest or classic. but, through some digging, i found out that there are also audiobooks available there. hence, this list.
a note: these are not the only audiobooks you can access. there are more in the app, ranging from fiction to nonfiction.
*BY CLICKING AND PURCHASING THROUGH THE PURCHASE LINKS PROVIDED, THE BLOGGER MAY EARN COMMISSIONS
---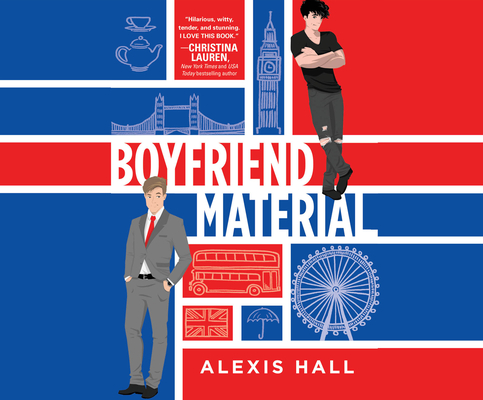 title: boyfriend material
author: alexis hall
narrator: joe jameson
publisher: sourcebooks casablanca
release date: 7 july 2020
age category: adult
genre/s: romance
purchase link/s: [ indiebound | bookshop | libro.fm ]
about:
WANTED:
One (fake) boyfriend
Practically perfect in every way
Luc O'Donnell is tangentially–and reluctantly–famous. His rock star parents split when he was young, and the father he's never met spent the next twenty years cruising in and out of rehab. Now that his dad's making a comeback, Luc's back in the public eye, and one compromising photo is enough to ruin everything.
To clean up his image, Luc has to find a nice, normal relationship…and Oliver Blackwood is as nice and normal as they come. He's a barrister, an ethical vegetarian, and he's never inspired a moment of scandal in his life. In other words: perfect boyfriend material. Unfortunately, apart from being gay, single, and really, really in need of a date for a big event, Luc and Oliver have nothing in common. So they strike a deal to be publicity-friendly (fake) boyfriends until the dust has settled. Then they can go their separate ways and pretend it never happened.
But the thing about fake-dating is that it can feel a lot like real-dating. And that's when you get used to someone. Start falling for them. Don't ever want to let them go.
Discover the LGBT romance about exact opposites falling in perfectly imperfect love that New York Times and USA Today bestselling author CHRISTINA LAUREN calls hilarious, witty, tender, and stunning. [ goodreads ]
title: the music of what happens
author: bill konigsberg
narrator/s: joel froomkin & anthony rey perez
publisher: arthur a. levine books
release date: 26 february 2019
age category: young adult
genre/s: contemporary
purchase link/s: [ indiebound | bookshop | libro.fm ]
about:
Max: Chill. Sports. Video games. Gay and not a big deal, not to him, not to his mom, not to his buddies. And a secret: An encounter with an older kid that makes it hard to breathe, one that he doesn't want to think about, ever.
Jordan: The opposite of chill. Poetry. His "wives" and the Chandler Mall. Never been kissed and searching for Mr. Right, who probably won't like him anyway. And a secret: A spiraling out of control mother, and the knowledge that he's the only one who can keep the family from falling apart.
Throw in a rickety, 1980s-era food truck called Coq Au Vinny. Add in prickly pears, cloud eggs, and a murky idea of what's considered locally sourced and organic. Place it all in Mesa, Arizona, in June, where the temp regularly hits 114. And top it off with a touch of undeniable chemistry between utter opposites.
Over the course of one summer, two boys will have to face their biggest fears and decide what they're willing to risk — to get the thing they want the most. [ goodreads ]
title: i love you so mochi
author: sarah kuhn
narrator: natalie naudus
publisher: scholastic press
release date: 28 may 2019
age category: young adult
genre/s: romance
purchase link/s: [ indiebound | bookshop | libro.fm ]
about:
Kimi Nakamura loves a good fashion statement.
She's obsessed with transforming everyday ephemera into Kimi Originals: bold outfits that make her and her friends feel like the Ultimate versions of themselves. But her mother disapproves, and when they get into an explosive fight, Kimi's entire future seems on the verge of falling apart. So when a surprise letter comes in the mail from Kimi's estranged grandparents, inviting her to Kyoto for spring break, she seizes the opportunity to get away from the disaster of her life.
When she arrives in Japan, she's met with a culture both familiar and completely foreign to her. She loses herself in the city's outdoor markets, art installations, and cherry blossom festival — and meets Akira, a cute aspiring med student who moonlights as a costumed mochi mascot. And what begins as a trip to escape her problems quickly becomes a way for Kimi to learn more about the mother she left behind, and to figure out where her own heart lies.
In I Love You So Mochi, author Sarah Kuhn has penned a delightfully sweet and irrepressibly funny novel that will make you squee at the cute, cringe at the awkward, and show that sometimes you have to lose yourself in something you love to find your Ultimate self. [ goodreads ]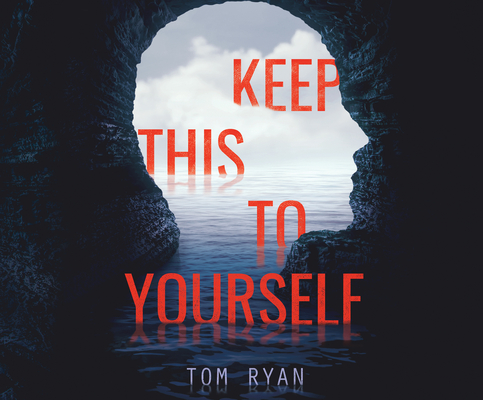 title: keep this to yourself
author: tom ryan
narrator: michael crouch
publisher: aw teen
release date: 21 may 2019
age category: young adult
genre/s: mystery/thriller
purchase link/s: [ indiebound | bookshop | libro.fm ]
about:
It's been a year since the Catalog Killer terrorized the sleepy seaside town of Camera Cove, killing four people before disappearing without a trace. Like everyone else in town, eighteen-year-old Mac Bell is trying to put that horrible summer behind him—easier said than done since Mac's best friend Connor was the murderer's final victim. But when he finds a cryptic message from Connor, he's drawn back into the search for the killer—who might not have been a random drifter after all. Now nobody—friends, neighbors, or even the sexy stranger with his own connection to the case—is beyond suspicion. Sensing that someone is following his every move, Mac struggles to come to terms with his true feelings towards Connor while scrambling to uncover the truth. [ goodreads ]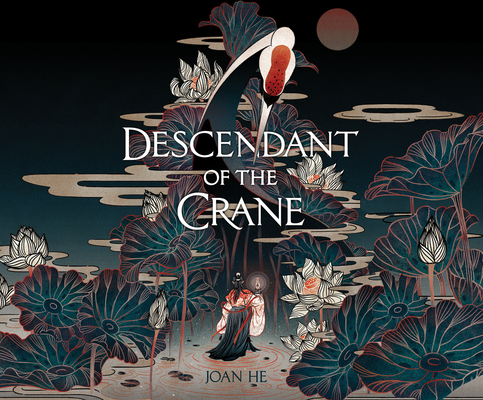 title: descendant of the crane
author: joan he
narrator: nancy wu
publisher: albert whitman & company
release date: 9 april 2019
age category: young adult
genre/s: fantasy
purchase link/s: [ indiebound | bookshop | libro.fm ]
about:
Tyrants cut out hearts. Rulers sacrifice their own.
Princess Hesina of Yan has always been eager to shirk the responsibilities of the crown, but when her beloved father is murdered, she's thrust into power, suddenly the queen of an unstable kingdom. Determined to find her father's killer, Hesina does something desperate: she engages the aid of a soothsayer—a treasonous act, punishable by death… because in Yan, magic was outlawed centuries ago.
Using the information illicitly provided by the sooth, and uncertain if she can trust even her family, Hesina turns to Akira—a brilliant investigator who's also a convicted criminal with secrets of his own. With the future of her kingdom at stake, can Hesina find justice for her father? Or will the cost be too high?
In this shimmering Chinese-inspired fantasy, debut author Joan He introduces a determined and vulnerable young heroine struggling to do right in a world brimming with deception. [ goodreads ]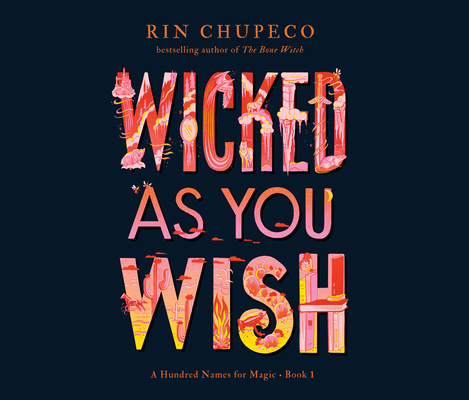 title: wicked as you wish
author: rin chupeco
narrator: cassie simone
publisher: sourcebooks fire
release date: 3 march 2020
age category: young adult
genre/s: fantasy
purchase link/s: [ indiebound | bookshop | libro.fm ]
about:
When a hidden prince, a girl with secrets, a ragtag group of unlikely heroes, and a legendary firebird come together…something wicked is going down.
Many years ago, the magical Kingdom of Avalon was left encased in ice when the Snow Queen waged war. Its former citizens are now refugees in a world mostly devoid of magic. Which is why the crown prince and his protectors are stuck in…Arizona.
Prince Alexei, the sole survivor of the Avalon royal family, is hiding in a town so boring, magic doesn't even work there. Few know his secret identity, but his friend Tala is one of them.
A new hope for their abandoned homeland reignites when a famous creature of legend, the Firebird, appears for the first time in decades. Alex and Tala must unite with a ragtag group of new friends to journey back to Avalon for a showdown that will change the world as they know it. [ goodreads ]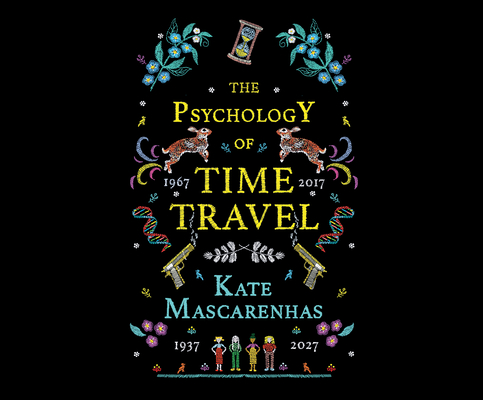 title: the psychology of time travel
author: kate mascarenhas
narrator: ellie heydon
publisher: crooked lane books
release date: 12 february 2019
age category: adult
genre/s: science fiction
purchase link/s: [ indiebound | bookshop | libro.fm ]
about:
In 1967, four female scientists worked together to build the world's first time machine. But just as they are about to debut their creation, one of them suffers a breakdown, putting the whole project—and future of time travel—in jeopardy. To protect their invention, one member is exiled from the team—erasing her contributions from history.

Fifty years later, time travel is a big business. Twenty-something Ruby Rebello knows her beloved grandmother, Granny Bee, was one of the pioneers, though no one will tell her more. But when Bee receives a mysterious newspaper clipping from the future reporting the murder of an unidentified woman, Ruby becomes obsessed: could it be Bee? Who would want her dead? And most importantly of all: can her murder be stopped?

Traversing the decades and told from alternating perspectives, The Psychology of Time Travel introduces a fabulous new voice in fiction and a new must-read for fans of speculative fiction and women's fiction alike. [ goodreads ]
title: i wish you all best
author: mason deaver
narrator: m.w. cartozian wilson
publisher: push
release date: 14 may 2019
age category: young adult
genre/s: contemporary
purchase link/s: [ indiebound | bookshop | libro.fm ]
about:
When Ben De Backer comes out to their parents as nonbinary, they're thrown out of their house and forced to move in with their estranged older sister, Hannah, and her husband, Thomas, whom Ben has never even met. Struggling with an anxiety disorder compounded by their parents' rejection, they come out only to Hannah, Thomas, and their therapist and try to keep a low profile in a new school.
But Ben's attempts to survive the last half of senior year unnoticed are thwarted when Nathan Allan, a funny and charismatic student, decides to take Ben under his wing. As Ben and Nathan's friendship grows, their feelings for each other begin to change, and what started as a disastrous turn of events looks like it might just be a chance to start a happier new life.
At turns heartbreaking and joyous, I Wish You All the Best is both a celebration of life, friendship, and love, and a shining example of hope in the face of adversity. [ goodreads ]
title: where we go from here
author: lucas rocha, larissa helena (translator)
narrator/s: christian barillas, anthony lee medina, luis selgas
publisher: push
release date: 2 june 2020
age category: young adult
genre/s: contemporary
purchase link/s: [ indiebound | bookshop | libro.fm ]
about:
Ian has just been diagnosed with HIV.
Victor, to his great relief, has tested negative.
Henrique has been living with HIV for the past three years.
When Victor finds himself getting tested for HIV for the first time, he can't help but question his entire relationship with Henrique, the guy he has-had-been dating. See, Henrique didn't disclose his positive HIV status to Victor until after they had sex, and even though Henrique insisted on using every possible precaution, Victor is livid.
That's when Victor meets Ian, a guy who's also getting tested for HIV. But Ian's test comes back positive, and his world is about to change forever. Though Victor is loath to think about Henrique, he offers to put the two of them in touch, hoping that perhaps Henrique can help Ian navigate his new life. In the process, the lives of Ian, Victor, and Henrique will become intertwined in a story of friendship, love, and stigma-a story about hitting what you think is rock bottom, but finding the courage and support to keep moving forward.
Set in Rio de Janeiro, Brazil, this utterly engrossing debut by Brazilian author Lucas Rocha calls back to Alex Sanchez's Rainbow Boys series, bringing attention to how far we've come with HIV, while shining a harsh light on just how far we have yet to go. [ goodreads ]
title: the birds that stay
author: ann lambert
narrator: ann lambert
publisher: second story press
release date: 19 february 2019
age category: adult
genre/s: mystery/thriller
purchase link/s: [ indiebound | bookshop | libro.fm ]
about:
A chilling mystery set deep in the heart of the Laurentian Mountains of Quebec where the sins of the past come back to wreak devastating consequences on the present.
In a small village in the Laurentians north of Montreal, a reclusive older woman is found strangled and frozen outside her home. Roméo Leduc, the enigmatic Chief Inspector for Homicide, is one day away from his first vacation in years, and reluctantly answers the call on the case. Roméo suspects a local biker gang is involved in what appears to be a robbery gone awry—or was the old woman a victim of a violent hate crime?
Marie Russell, a 58-year old writer and divorced mother of two, lives next door to the victim. Marie becomes an inadvertent detective when her mother, suffering from dementia, offers a startling clue that links the woman's murder to a terrible incident that happened on Marie's suburban Montreal street in the 1970's. Together, Marie and Roméo discover that the murder goes even further back, to another crime during the darkest days in Hungary at the end of WWII. As they combine wits to find the killer, they are forced to face demons from their own pasts as they confront a cast of characters from the Quebec of yesterday and today; where no one and nothing is really as it seems. [ goodreads ]
CREATOR'S NOTE: HI! THANK YOU SO MUCH FOR VISITING MY BLOG! IF YOU DO NOT KNOW IT YET, I NOW HAVE AN OFFICIAL KO-FI ACCOUNT. KO-FI ENABLES YOU TO SUPPORT MY CONTENT-CREATING JOURNEY, WHICH WILL MAKE A HUGE DIFFERENCE. YOU CAN SUPPORT ME HERE OR BY CLICKING THE 'BUY ME A COFFEE' WIDGET BESIDE THIS POST. AGAIN, THANK YOU SO MUCH, AND STAY SAFE ALWAYS!
HAVE YOU TRIED LISTENING TO AUDIOBOOKS ON SPOTIFY? WHICH ONE DO YOU HIGHLY RECOMMEND?