hello, everyone! how are you? and happy PRIDE! if you do not know it yet, i am gay, which means i am a part of the queer community. thus, thank you so much for always visiting my blog, and i want you all to know that i truly appreciate such simple yet impactful gesture. please, please keep on supporting queer creatives! we have a lot of things to offer and to show the world!
in line with the celebration of PRIDE, i am blessing you all with my PRIDE 2021 TBR! also, my blog acquired more than 500 visitors on the 1st of June 2021, which was a very huge milestone for me. since i started blogging again, my visits do not even exceed a hundred. seeing my stats on the first day of PRIDE boosting like that, i shed a tear and felt so grateful. again, thank you so much for all your support! i will always do my best to create contents that will bring joy to everyone!
now, let us dive in and have some bookish fun!
*BY CLICKING AND PURCHASING THROUGH THE PURCHASE LINKS PROVIDED, THE BLOGGER MAY EARN COMMISSIONS
---
purchase link/s: [ indiebound | bookshop | libro.fm ]
my first read/listen for the month! as of now (june 4, 2021), i'm almost at 70%! so far, the story's really interesting and provokes a lot of thoughts. cannot wait to do a review! (fun fact: this is my very first audiobook!)
about:
Her advice, spot on. Her love life, way off.

Darcy Phillips:
• Can give you the solution to any of your relationship woes—for a fee.
• Uses her power for good. Most of the time.
• Really cannot stand Alexander Brougham.
• Has maybe not the best judgement when it comes to her best friend, Brooke…who is in love with someone else.
• Does not appreciate being blackmailed.

However, when Brougham catches her in the act of collecting letters from locker 89—out of which she's been running her questionably legal, anonymous relationship advice service—that's exactly what happens. In exchange for keeping her secret, Darcy begrudgingly agrees to become his personal dating coach—at a generous hourly rate, at least. The goal? To help him win his ex-girlfriend back.

Darcy has a good reason to keep her identity secret. If word gets out that she's behind the locker, some things she's not proud of will come to light, and there's a good chance Brooke will never speak to her again.

Okay, so all she has to do is help an entitled, bratty, (annoyingly hot) guy win over a girl who's already fallen for him once? What could go wrong?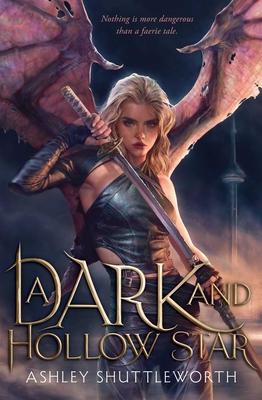 purchase link/s: [ indiebound | bookshop | libro.fm ]
one of my most anticipated releases! when i heard it is all about queer faeries? i immediately preordered! hoping for the best with this one, since it has mixed review so far.
about:
Choose your player.
The "ironborn" half-fae outcast of her royal fae family.
A tempestuous Fury, exiled to earth from the Immortal Realm and hellbent on revenge.
A dutiful fae prince, determined to earn his place on the throne.
The prince's brooding guardian, burdened with a terrible secret.
For centuries, the Eight Courts of Folk have lived among us, concealed by magic and bound by law to do no harm to humans. This arrangement has long kept peace in the Courts—until a series of gruesome and ritualistic murders rocks the city of Toronto and threatens to expose faeries to the human world.
Four queer teens, each who hold a key piece of the truth behind these murders, must form a tenuous alliance in their effort to track down the mysterious killer behind these crimes. If they fail, they risk the destruction of the faerie and human worlds alike. If that's not bad enough, there's a war brewing between the Mortal and Immortal Realms, and one of these teens is destined to tip the scales. The only question is: which way?
Wish them luck. They're going to need it.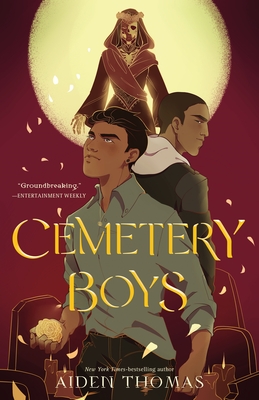 purchase link/s: [ indiebound | bookshop | libro.fm ]
a trans brujo? and one of my favorite tropes, a bad boy? sign me up! if my memory serves me well, i think this will be my second read with a trans protagonist. so excited!
about:
Yadriel has summoned a ghost, and now he can't get rid of him.
When his traditional Latinx family has problems accepting his true gender, Yadriel becomes determined to prove himself a real brujo. With the help of his cousin and best friend Maritza, he performs the ritual himself, and then sets out to find the ghost of his murdered cousin and set it free.
However, the ghost he summons is actually Julian Diaz, the school's resident bad boy, and Julian is not about to go quietly into death. He's determined to find out what happened and tie off some loose ends before he leaves. Left with no choice, Yadriel agrees to help Julian, so that they can both get what they want. But the longer Yadriel spends with Julian, the less he wants to let him leave.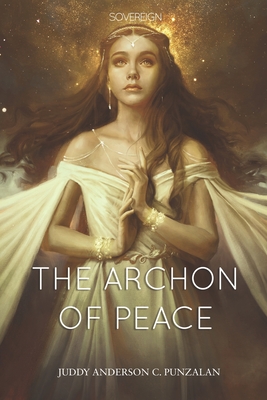 purchase link/s: [ indiebound | bookshop ]
i decided to add this book on the list because the author is Filipino. i know PRIDE is about the queer community, but i also want to include my pride as a Filipino content creator and support my kababayan. also, the author reached out to me months ago and i promised to read it this month. he mentioned the book is queer-friendly, so let us see…
about:
Serestia, a magical world fashioned by the gods, has been under the control of the Archons for thousands of years, and the kingdoms that divide the land co-exist with these enlightened beings who dwell within their impenetrable walls.
Amid the chaos and endless war, a long-awaited prophecy tips the balance and threatens not just the Archons but everyone else. The reincarnations of the legendary Renegade and the Elementalist find themselves pursued by the magical kingdom of Rasfera, the holy kingdom of Ydduj Celeri, and the ancient kingdom of Verheiden.
With the help of some friends they meet along the way, the brothers embark on a journey of discovery and purpose in a world shared by humans, archons, ancients, and gods.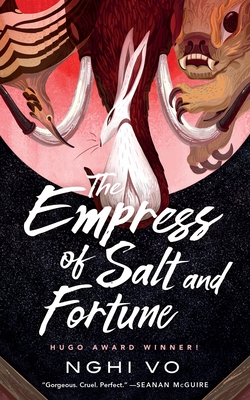 purchase link/s: [ indiebound | bookshop | libro.fm ]
to be honest, it is the cover for me! however, i also heard a lot of great things about the author and her works. and i think 'Rabbit' sounds cute and intriguing.
about:
A young royal from the far north, is sent south for a political marriage in an empire reminiscent of imperial China. Her brothers are dead, her armies and their war mammoths long defeated and caged behind their borders. Alone and sometimes reviled, she must choose her allies carefully.
Rabbit, a handmaiden, sold by her parents to the palace for the lack of five baskets of dye, befriends the emperor's lonely new wife and gets more than she bargained for.
At once feminist high fantasy and an indictment of monarchy, this evocative debut follows the rise of the empress In-yo, who has few resources and fewer friends. She's a northern daughter in a mage-made summer exile, but she will bend history to her will and bring down her enemies, piece by piece.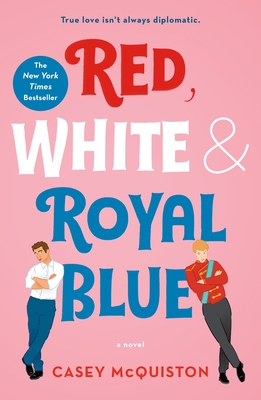 purchase link/s: [ indiebound | bookshop | libro.fm ]
one of my most anticipated releases of 2019! i always love fake dating, but never read about fake friendship, so i am very excited to dive into this book. and the idea of a prince, oh my gosh!
important note (written on 8 june 2021): turns out the author wrote a zionist dialogue, which i failed to comprehend at first read. therefore, i will not be finishing this book and will avoid more books written by the same author. why not just take off this book from this post? because i want people to be aware of the issue regarding this book and of what is currently happening in Palestine.
about:
What happens when America's First Son falls in love with the Prince of Wales?

When his mother became President, Alex Claremont-Diaz was promptly cast as the American equivalent of a young royal. Handsome, charismatic, genius—his image is pure millennial-marketing gold for the White House. There's only one problem: Alex has a beef with the actual prince, Henry, across the pond. And when the tabloids get hold of a photo involving an Alex-Henry altercation, U.S./British relations take a turn for the worse.
Heads of family, state, and other handlers devise a plan for damage control: staging a truce between the two rivals. What at first begins as a fake, Instragramable friendship grows deeper, and more dangerous, than either Alex or Henry could have imagined. Soon Alex finds himself hurtling into a secret romance with a surprisingly unstuffy Henry that could derail the campaign and upend two nations and begs the question: Can love save the world after all? Where do we find the courage, and the power, to be the people we are meant to be? And how can we learn to let our true colors shine through? Casey McQuiston's Red, White & Royal Blue proves: true love isn't always diplomatic.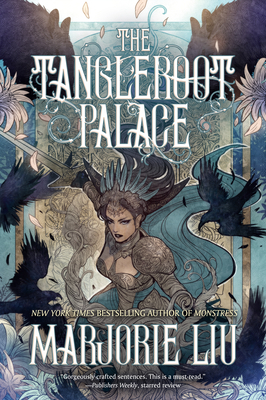 purchase link/s: [ indiebound | bookshop | libro.fm ]
this book is an anthology and i am lucky enough to have an advanced copy via NetGalley. read two of the stories so far and i am intrigued!
about:
New York Times bestseller and Hugo, British Fantasy, Romantic Times, and Eisner award-winning author of the graphic novel Monstress, Marjorie Liu leads you deep into the heart of the tangled woods. In her long-awaited debut collection of dark, lush, and spellbinding short fiction, you will find unexpected detours, dangerous magic, and even more dangerous women.
Briar, bodyguard for a body-stealing sorceress, discovers her love for Rose, whose true soul emerges only once a week. An apprentice witch seeks her freedom through betrayal, the bones of the innocent, and a meticulously plotted spell. In a world powered by crystal skulls, a warrior returns to save China from invasion by her jealous ex. A princess runs away from an arranged marriage, finding family in a strange troupe of traveling actors at the border of the kingdom's deep, dark woods. Concluding with a gorgeous full-length novella, Marjorie Liu's first short fiction collection is an unflinching sojourn into her thorny tales of love, revenge, and new beginnings.
HAPPY PRIDE, EVERYONE! WHAT BOOKS ARE YOU GOING TO READ THIS MONTH? ALSO, WHAT IS YOUR FAVORITE QUEER BOOK SO FAR?