hello, everyone! how is your week so far? have you finished watching the netflix adaptation of Leigh Bardugo's Grishaverse? if you haven't started, then i recommend you start watching it now because it is one incredible adaptation! anyway, enough of the Grishaverse and let's get into this blog post!
WHAT IS ARMYDATHON?
it is a great honor to introduce to everyone the ARMYdathon, a themed readathon created by Kat of herbookishside! like i mentioned, this readathon is themed, which means all participants are following a specific format when picking their reads. ARMY is what the fandom of the world-renowned K-pop group, BTS, is called. Thus, this readathon is inspired by BTS and their songs, and will occur on May 1-31, 2021!
---
BELOW ARE THE PROMPTS, WHICH WILL GIVE YOU AN IDEA OF WHAT BOOKS TO PICK:
now that you know about the prompts, check out the list of books i will read! fun fact, this is actually the very first readathon i will join, so i'm a bit nervous. i've always know myself as a slow reader, however i like a little challenge as well. hopefully, this will end in victory!
BORAHAE – book with a purple cover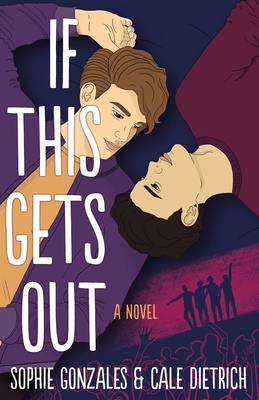 purchase link/s: [ indiebound | bookshop ]
about:
Eighteen-year-olds Ruben Montez and Zach Knight are two members of the boy-band Saturday, one of the biggest acts in America. Along with their bandmates, Angel Phan and Jon Braxton, the four are teen heartbreakers in front of the cameras and best friends backstage. But privately, cracks are starting to form: their once-easy rapport is straining under the pressures of fame, and Ruben confides in Zach that he's feeling smothered by management's pressure to stay in the closet.
On a whirlwind tour through Europe, with both an unrelenting schedule and minimal supervision, Ruben and Zach come to rely on each other more and more, and their already close friendship evolves into a romance. But when they decide they're ready to tell their fans and live freely, Zach and Ruben start to truly realize that they will never have the support of their management. How can they hold tight to each other when the whole world seems to want to come between them?
SEOUL – a book set in your home country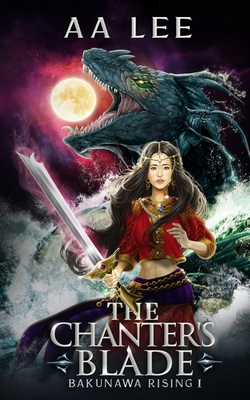 purchase link/s: [ indiebound | bookshop ]
about:
The moon-eating serpent is coming.
Tasked to complete the seven blades, Makanas has traversed many lands, spending countless gold and waging wars. But when the last chief he has to face isn't blinded by gold nor fear the blade, Makanas employed his last weapon-deceit to infiltrate his household.
Just when he thinks his plan is going well, colonizers who now rule the land uncover the chief's traitorous plan. Lin-ay, the chief's secluded daughter awakens the blade to protect her family-something Makanas has trained for and failed.
To defeat the giant moon eating serpent, he must get Lin-ay to the bolo warrior village, but first, she must trust him.
Inspired by Bakunawa from Philippine mythology, The Chanter's Blade is perfect for fans of Shadow of the Fox.
EPIPHANY – a book with 'me, myself, my & i' in the title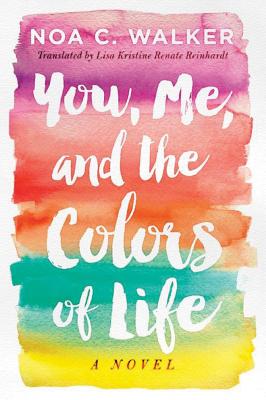 purchase link/s: [ indiebound | bookshop ]
about:
Faced with challenges from an early age, Janica has learned to celebrate and enjoy every day as a gift. Her life-affirming attitude fascinates Thomas, a shy young man who begins to see the rich colors of life in a whole new light. As she reveals a world he never could have imagined for himself, Thomas falls head over heels for the strong young woman and becomes part of her quirky circle of friends and her loving family.
Their generosity of spirit draws Thomas out of his shell. He finds strength in their visits to the children's hospital where Janica volunteers, captivating the kids attention with her imaginative stories. But all too soon fate deals them a harsh blow. Can their love survive life's obstacles?
You, Me, and the Colors of Life is a moving, hopeful story about the power of love and the power of living a life filled with joy.
SHADOW – a scary book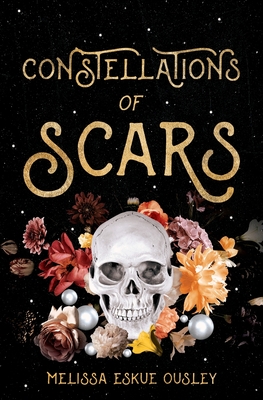 purchase link/s: [ indiebound | bookshop ]
about:
Not all gifts are a blessing. Some are a curse.
When Amelia turned 12, she began growing pearls. Every month, a crop of beautiful pearls bursts from the skin on her back. Her mother, Denise, believes her daughter is blessed, and sells the pearls to put food on the table. Amelia sees her condition as a curse. As the pearls form, her body aches and her skin grows feverish. The harvest of pearls brings temporary relief from the pain, but leaves her back marred by scars. Denise hides Amelia away from the world, worried that Amelia's gift will be discovered and she will be abducted for the wealth she can provide. Now a young woman, Amelia realizes she has become her mother's captive, and plans her escape. When she runs away from home, she finds a new family in a troupe of performers at a museum of human oddities. She soon discovers the world is much more dangerous than her mother feared.
MAMA – a book about a mother or a mother figure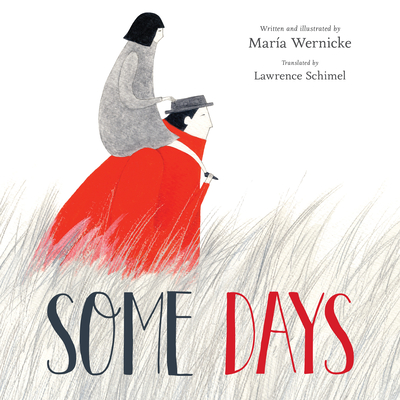 purchase link/s: [ indiebound | bookshop ]
about:
A young girl tells her mother about a passageway in their yard. Down this passageway, it is not cold, there is no danger, and nothing bad can ever happen–and the person she longs for is with her again. The only problem is that, on some days, the passageway is not there. But maybe, together, mother and daughter can find a way to carry that feeling with them always.
First published in Argentina, this lovely picture book will tug on the heartstrings of anyone who knows what it means to miss a loved one.
SERENDIPITY – a romance book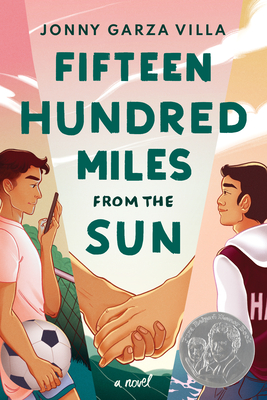 purchase link/s: [ indiebound | bookshop ]
about:
Juli n Luna has a plan for his life: Graduate. Get into UCLA. And have the chance to move away from Corpus Christi, Texas, and the suffocating expectations of others that have forced Jules into an inauthentic life.
Then in one reckless moment, with one impulsive tweet, his plans for a low-key nine months are thrown–literally–out the closet. The downside: the whole world knows, and Jules has to prepare for rejection. The upside: Jules now has the opportunity to be his real self.
Then Mat, a cute, empathetic Twitter crush from Los Angeles, slides into Jules's DMs. Jules can tell him anything. Mat makes the world seem conquerable. But when Jules's fears about coming out come true, the person he needs most is fifteen hundred miles away. Jules has to face them alone.
Jules accidentally propelled himself into the life he's always dreamed of. And now that he's in control of it, what he does next is up to him.
SWEET NIGHT – a book with moon/star on the cover/in the title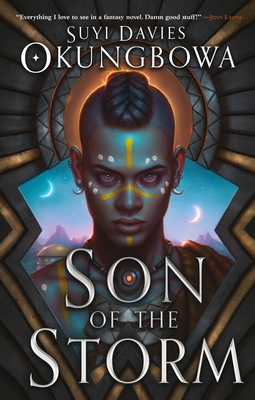 purchase link/s: [ indiebound | bookshop ]
about:
In the ancient. city of Bassa, Danso is a clever scholar on the cusp of achieving greatness—only he doesn't want it. Instead, he prefers to chase forbidden stories about what lies outside the city walls. The Bassai elite claim there is nothing of interest. The city's immigrants are sworn to secrecy.
But when Danso stumbles across a warrior wielding magic that shouldn't exist, he's put on a collision course with Bassa's darkest secrets. Drawn into the city's hidden history, he sets out on a journey beyond its borders. And the chaos left in the wake of his discovery threatens to destroy the empire.
BEGIN – a debut book by an Asian author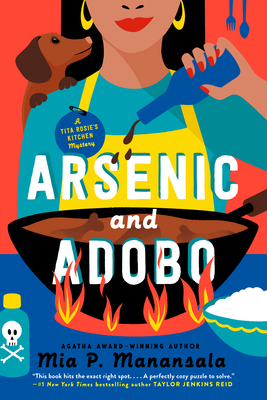 purchase link/s: [ indiebound | bookshop ]
about:
When Lila Macapagal moves back home to recover from a horrible breakup, her life seems to be following all the typical rom-com tropes. She's tasked with saving her Tita Rosie's failing restaurant, and she has to deal with a group of matchmaking aunties who shower her with love and judgment. But when a notoriously nasty food critic (who happens to be her ex-boyfriend) drops dead moments after a confrontation with Lila, her life quickly swerves from a Nora Ephron romp to an Agatha Christie case.
With the cops treating her like she's the one and only suspect, and the shady landlord looking to finally kick the Macapagal family out and resell the storefront, Lila's left with no choice but to conduct her own investigation. Armed with the nosy auntie network, her barista best bud, and her trusted Dachshund, Longanisa, Lila takes on this tasty, twisted case and soon finds her own neck on the chopping block…
*BY CLICKING AND PURCHASING THROUGH THE PURCHASE LINKS PROVIDED, THE BLOGGER MAY EARN COMMISSIONS
ARE YOU JOINING THE ARMYDATHON? WHAT WILL BE YOUR READS?