hello, everyone! i hope you are all having a good day! most of all, i hope this post will bring joy to you in a way. to be honest, i'm kind of running out of colors to choose from, thus i am trying to find some ways to keep this themed most anticipated releases going until the end of this year. this kind of post has received a lot of love after all, and promoting these books is such an honor. also, if you are from the Philippines, i have officially opened my online book shop where i sell preloved and new books at a cheaper price! if you have some time to spare, here is my online shop! for now, welcome to my blog and let's have some bookish fun!
---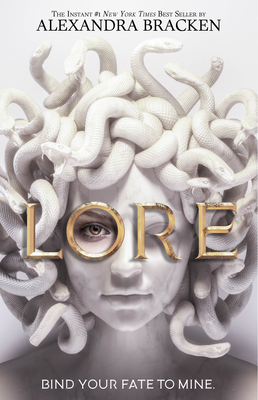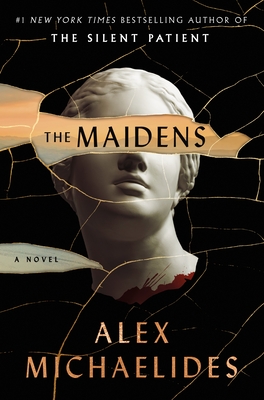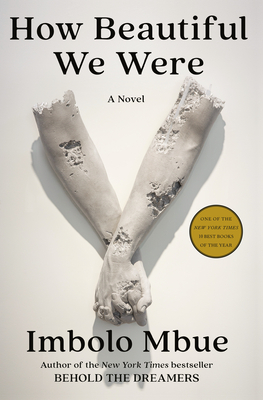 lore by alexandra bracken | january 5, 2021 | purchase
Every seven years, the Agon begins. As punishment for a past rebellion, nine Greek gods are forced to walk the earth as mortals, hunted by the descendants of ancient bloodlines, all eager to kill a god and seize their divine power and immortality.
Long ago, Lore Perseous fled that brutal world in the wake of her family's sadistic murder by a rival line, turning her back on the hunt's promises of eternal glory. For years she's pushed away any thought of revenge against the man–now a god–responsible for their deaths.
Yet as the next hunt dawns over New York City, two participants seek out her help: Castor, a childhood friend of Lore believed long dead, and a gravely wounded Athena, among the last of the original gods.
The goddess offers an alliance against their mutual enemy and, at last, a way for Lore to leave the Agon behind forever. But Lore's decision to bind her fate to Athena's and rejoin the hunt will come at a deadly cost–and still may not be enough to stop the rise of a new god with the power to bring humanity to its knees.
the maidens by alex michaelides | june 15, 2021 | purchase
Edward Fosca is a murderer. Of this Mariana is certain. But Fosca is untouchable. A handsome and charismatic Greek tragedy professor at Cambridge University, Fosca is adored by staff and students alike—particularly by the members of a secret society of female students known as The Maidens.
Mariana Andros is a brilliant but troubled group therapist who becomes fixated on The Maidens when one member, a friend of Mariana's niece Zoe, is found murdered in Cambridge.
Mariana, who was once herself a student at the university, quickly suspects that behind the idyllic beauty of the spires and turrets, and beneath the ancient traditions, lies something sinister. And she becomes convinced that, despite his alibi, Edward Fosca is guilty of the murder. But why would the professor target one of his students? And why does he keep returning to the rites of Persephone, the maiden, and her journey to the underworld?
When another body is found, Mariana's obsession with proving Fosca's guilt spirals out of control, threatening to destroy her credibility as well as her closest relationships. But Mariana is determined to stop this killer, even if it costs her everything—including her own life.
We should have known the end was near.So begins Imbolo Mbue's powerful second novel, How Beautiful We Were. Set in the fictional African village of Kosawa, it tells of a people living in fear amid environmental degradation wrought by an American oil company. Pipeline spills have rendered farmlands infertile. Children are dying from drinking toxic water. Promises of cleanup and financial reparations to the villagers are made—and ignored. The country's government, led by a brazen dictator, exists to serve its own interests. Left with few choices, the people of Kosawa decide to fight back. Their struggle will last for decades and come at a steep price.

Told from the perspective of a generation of children and the family of a girl named Thula who grows up to become a revolutionary, How Beautiful We Were is a masterful exploration of what happens when the reckless drive for profit, coupled with the ghost of colonialism, comes up against one community's determination to hold on to its ancestral land and a young woman's willingness to sacrifice everything for the sake of her people's freedom.
---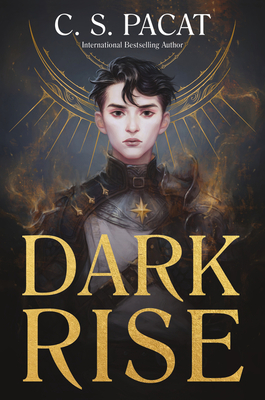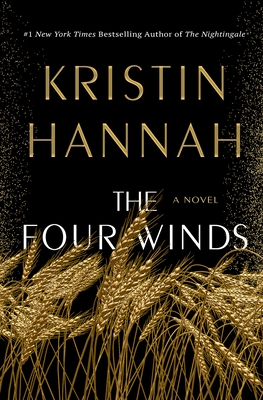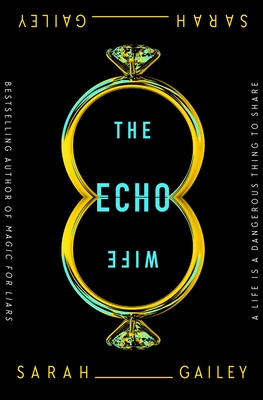 dark rise by c.s. pacat | september 28, 2021 | purchase
Sixteen-year-old dock boy Will is on the run, pursued by the men who killed his mother. Then an old servant tells him of his destiny to fight beside the Stewards, who have sworn to protect humanity if the Dark King ever returns. Will is thrust into a world of magic, where he starts training for a vital role in the oncoming battle against the Dark.
As London is threatened and old enmities are awakened, Will must stand with the last heroes of the Light to prevent the fate that destroyed their world from returning to destroy his own.
Texas, 1921. A time of abundance. The Great War is over, the bounty of the land is plentiful, and America is on the brink of a new and optimistic era. But for Elsa Wolcott, deemed too old to marry in a time when marriage is a woman's only option, the future seems bleak. Until the night she meets Rafe Martinelli and decides to change the direction of her life. With her reputation in ruin, there is only one respectable choice: marriage to a man she barely knows.
By 1934, the world has changed; millions are out of work and drought has devastated the Great Plains. Farmers are fighting to keep their land and their livelihoods as crops fail and water dries up and the earth cracks open. Dust storms roll relentlessly across the plains. Everything on the Martinelli farm is dying, including Elsa's tenuous marriage; each day is a desperate battle against nature and a fight to keep her children alive.
In this uncertain and perilous time, Elsa—like so many of her neighbors—must make an agonizing choice: fight for the land she loves or leave it behind and go west, to California, in search of a better life for her family.
The Four Winds is a rich, sweeping novel that stunningly brings to life the Great Depression and the people who lived through it—the harsh realities that divided us as a nation and the enduring battle between the haves and the have-nots. A testament to hope, resilience, and the strength of the human spirit to survive adversity, The Four Winds is an indelible portrait of America and the American dream, as seen through the eyes of one indomitable woman whose courage and sacrifice will come to define a generation.
I'm embarrassed, still, by how long it took me to notice. Everything was right there in the open, right there in front of me, but it still took me so long to see the person I had married.

It took me so long to hate him.
Martine is a genetically cloned replica made from Evelyn Caldwell's award-winning research. She's patient and gentle and obedient. She's everything Evelyn swore she'd never be.
And she's having an affair with Evelyn's husband.
Now, the cheating bastard is dead, and both Caldwell wives have a mess to clean up.
Good thing Evelyn Caldwell is used to getting her hands dirty.
---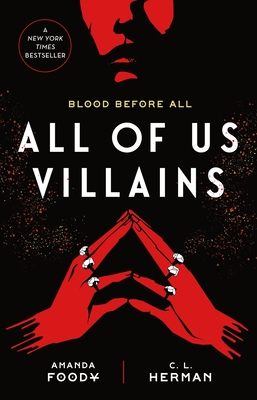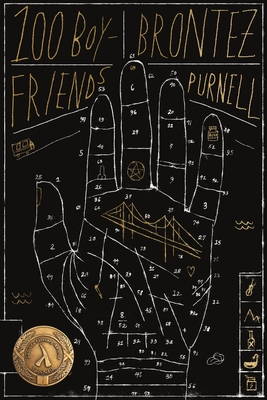 all of us villains by amanda foody & christine lynn herman | november 9, 2021 | purchase
The Blood Moon rises. The Blood Veil falls. The Tournament begins.

Every generation, at the coming of the Blood Moon, seven families in the remote city of Ilvernath each name a champion to compete in a tournament to the death.

The prize? Exclusive control over a secret wellspring of high magick, the most powerful resource in the world—one thought long depleted.

This year, thanks to a salacious tell-all book, the seven champions are thrust into the worldwide spotlight, granting each of them new information, new means to win, and most importantly, a choice: accept their fate or rewrite their story.

But this is a story that must be penned in blood.
Three years ago, young Lord Cassia disappeared in the midst of war. Since then, a devastating illness has swept the land, leaving countless dead and a kingdom forever altered. Having survived war and plague, Cas, now eighteen, wants only to return to his home in the mountains and forget past horrors. But home is not what he remembers.

His castle has become a refuge for the royal court. And they have brought their enemies with them.

An assassin targets those closest to the queen, drawing Cas into a search for a killer. With the help of a historian-in-training named Lena, he soon realizes that who is behind the attacks is far less important than why. Cas and Lena must look to the past, following the trail of a terrible secret—one that could threaten the kingdom's newfound peace and plunge it back into war.
Transgressive, foulmouthed, and brutally funny, Brontez Purnell's 100 Boyfriends is a revelatory spiral into the imperfect lives of queer men desperately fighting the urge to self-sabotage. As they tiptoe through minefields of romantic, substance-fueled misadventure—from dirty warehouses and gentrified bars in Oakland to desolate farm towns in Alabama—Purnell's characters strive for belonging in a world that dismisses them for being Black, broke, and queer. In spite of it—or perhaps because of it—they shine.
Armed with a deadpan wit, Purnell finds humor in even the darkest of nadirs with the peerless zeal, insight, and horniness of a gay punk messiah. Together, the slice-of-life tales that writhe within 100 Boyfriends are an inimitable tour of an unexposed queer underbelly. Holding them together is the vision of an iconoclastic storyteller, as fearless as he is human.
---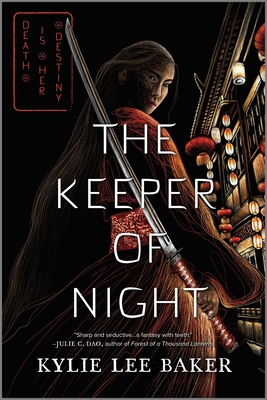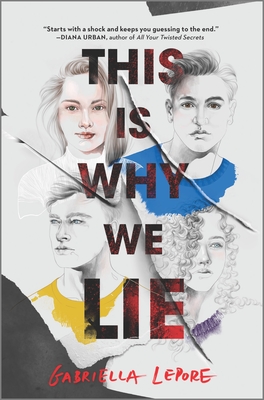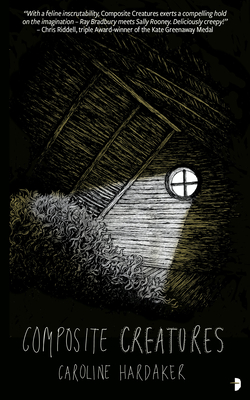 Half British Reaper, half Japanese Shinigami, Ren Scarborough has been collecting souls in the London streets for centuries. Expected to obey the harsh hierarchy of the Reapers who despise her, Ren conceals her emotions and avoids her tormentors as best she can.
When her failure to control her Shinigami abilities drives Ren out of London, she flees to Japan to seek the acceptance she's never gotten from her fellow Reapers. Accompanied by her younger brother, the only being on earth to care for her, Ren enters the Japanese underworld to serve the Goddess of Death… only to learn that here, too, she must prove herself worthy. Determined to earn respect, Ren accepts an impossible task—find and eliminate three dangerous Yokai demons—and learns how far she'll go to claim her place at Death's side.
When Jenna Dallas and Adam Cole find Colleen O'Dell's body floating off the shore of their coastal town, the community of Gardiners Bay is shaken. But even more shocking is the fact that her drowning was no accident.
Once Jenna's best friend becomes a key suspect, Jenna starts to look for answers on her own. As she uncovers scandals inside Preston Prep School leading back to Rookwood reform school, she knows she needs Adam on her side.
As a student at Rookwood, Adam is used to getting judgmental looks, but now his friends are being investigated by the police. Adam will do whatever he can to keep them safe, even if that means trusting Jenna.
As lies unravel, the truth starts to blur. Only one thing is certain: somebody must take the fall.
In a society where self-preservation is as much an art as a science, Norah and Arthur are learning how to co-exist in their new little world. Though they hardly know each other, everything seems to be going perfectly – from the home they're building together to the ring on Norah's finger.
But survival in this world is a tricky thing, the air is thicker every day and illness creeps fast through the body. And the earth is becoming increasingly hostile to live in. Fortunately, Easton Grove is here for that in the form of a perfect little bundle to take home and harvest. You can live for as long as you keep it – or her – close.
---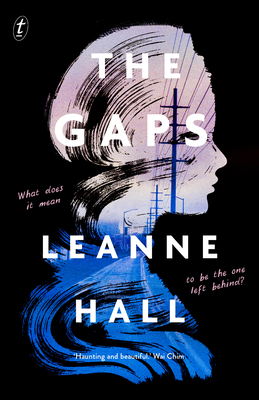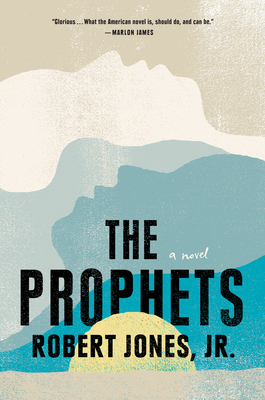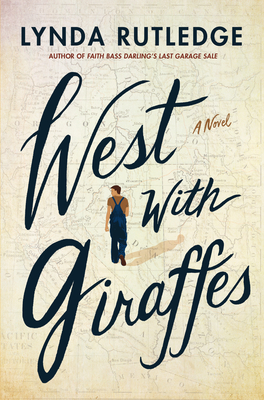 the gaps by leanne hall | march 2, 2021 | purchase
What does it mean to be the one left behind?
When sixteen-year-old Yin Mitchell is abducted, the news reverberates through the whole Year Ten class at Balmoral Ladies College. As the hours tick by, the girls know the chance of Yin being found alive is becoming smaller and smaller.
Police suspect the abduction is the work of a serial offender, with none in the community safe from suspicion. Everyone is affected by Yin's disappearance—even scholarship student Chloe, who usually stays out of Balmoral drama, is drawn into the maelstrom. And when she begins to form an uneasy alliance with the queen of Year Ten, Natalia, things get even more complicated.
Looking over their shoulders at every turn, Chloe and Natalia must come together to cope with their fear and grief as best they can. A tribute to friendship in all its guises, The Gaps is a moving examination of vulnerability and strength, safety and danger, and the particular uncertainty of being a young woman in the world.
the prophets by robert jones, jr. | january 5, 2021 | purchase
Isaiah was Samuel's and Samuel was Isaiah's. That was the way it was since the beginning, and the way it was to be until the end. In the barn they tended to the animals, but also to each other, transforming the hollowed-out shed into a place of human refuge, a source of intimacy and hope in a world ruled by vicious masters. But when an older man—a fellow slave—seeks to gain favor by preaching the master's gospel on the plantation, the enslaved begin to turn on their own. Isaiah and Samuel's love, which was once so simple, is seen as sinful and a clear danger to the plantation's harmony.
With a lyricism reminiscent of Toni Morrison, Robert Jones, Jr., fiercely summons the voices of slaver and enslaved alike, from Isaiah and Samuel to the calculating slave master to the long line of women that surround them, women who have carried the soul of the plantation on their shoulders. As tensions build and the weight of centuries—of ancestors and future generations to come—culminates in a climactic reckoning, The Prophets masterfully reveals the pain and suffering of inheritance, but is also shot through with hope, beauty, and truth, portraying the enormous, heroic power of love.
Woodrow Wilson Nickel, age 105, feels his life ebbing away. But when he learns giraffes are going extinct, he finds himself recalling the unforgettable experience he cannot take to his grave.
It's 1938. The Great Depression lingers. Hitler is threatening Europe, and world-weary Americans long for wonder. They find it in two giraffes who miraculously survive a hurricane while crossing the Atlantic. What follows is a twelve-day road trip in a custom truck to deliver Southern California's first giraffes to the San Diego Zoo. Behind the wheel is the young Dust Bowl rowdy Woodrow. Inspired by true events, the tale weaves real-life figures with fictional ones, including the world's first female zoo director, a crusty old man with a past, a young female photographer with a secret, and assorted reprobates as spotty as the giraffes.
Part adventure, part historical saga, and part coming-of-age love story, West with Giraffes explores what it means to be changed by the grace of animals, the kindness of strangers, the passing of time, and a story told before it's too late.
---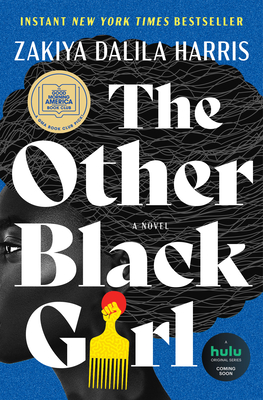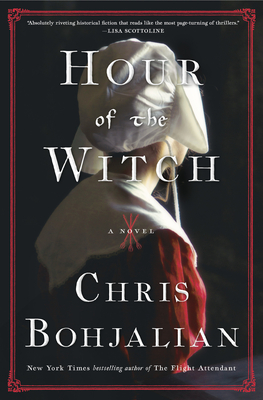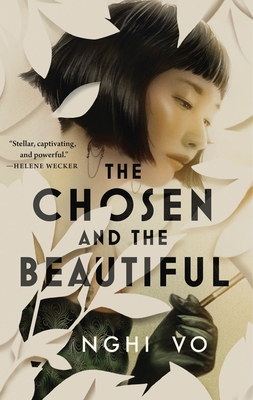 Twenty-six-year-old editorial assistant Nella Rogers is tired of being the only Black employee at Wagner Books. Fed up with the isolation and microaggressions, she's thrilled when Harlem-born and bred Hazel starts working in the cubicle beside hers. They've only just started comparing natural hair care regimens, though, when a string of uncomfortable events elevates Hazel to Office Darling, and Nella is left in the dust.
Then the notes begin to appear on Nella's desk: LEAVE WAGNER. NOW.
It's hard to believe Hazel is behind these hostile messages. But as Nella starts to spiral and obsess over the sinister forces at play, she soon realizes that there's a lot more at stake than just her career.
A whip-smart and dynamic thriller and sly social commentary that is perfect for anyone who has ever felt manipulated, threatened, or overlooked in the workplace, The Other Black Girl will keep you on the edge of your seat until the very last twist.
Boston, 1662. Mary Deerfield is twenty-four-years-old. Her skin is porcelain, her eyes delft blue, and in England she might have had many suitors. But here in the New World, amid this community of saints, Mary is the second wife of Thomas Deerfield, a man as cruel as he is powerful. When Thomas, prone to drunken rage, drives a three-tined fork into the back of Mary's hand, she resolves that she must divorce him to save her life. But in a world where every neighbor is watching for signs of the devil, a woman like Mary–a woman who harbors secret desires and finds it difficult to tolerate the brazen hypocrisy of so many men in the colony–soon becomes herself the object of suspicion and rumor. When tainted objects are discovered buried in Mary's garden, when a boy she has treated with herbs and simples dies, and when their servant girl runs screaming in fright from her home, Mary must fight to not only escape her marriage, but also the gallows. A twisting, tightly plotted novel of historical suspense from one of our greatest storytellers, Hour of the Witch is a timely and terrifying story of socially sanctioned brutality and the original American witch hunt.
Jordan Baker grows up in the most rarefied circles of 1920s American society—she has money, education, a killer golf handicap, and invitations to some of the most exclusive parties of the Jazz Age. She's also queer and Asian, a Vietnamese adoptee treated as an exotic attraction by her peers, while the most important doors remain closed to her.
But the world is full of wonders: infernal pacts and dazzling illusions, lost ghosts and elemental mysteries. In all paper is fire, and Jordan can burn the cut paper heart out of a man. She just has to learn how.
Nghi Vo's debut novel The Chosen and the Beautiful reinvents this classic of the American canon as a coming-of-age story full of magic, mystery, and glittering excess, and introduces a major new literary voice.
---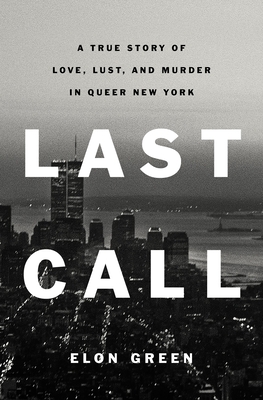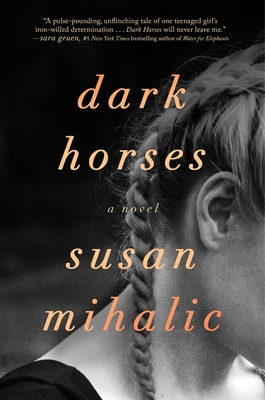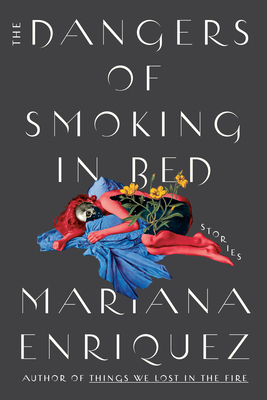 The Townhouse Bar, midtown, July 1992: The piano player seems to know every song ever written, the crowd belts out the lyrics to their favorites, and a man standing nearby is drinking a Scotch and water. The man strikes the piano player as forgettable.
He looks bland and inconspicuous. Not at all what you think a serial killer looks like. But that's what he is, and tonight, he has his sights set on a gray haired man. He will not be his first victim.
Nor will he be his last.
The Last Call Killer preyed upon gay men in New York in the '80s and '90s and had all the hallmarks of the most notorious serial killers. Yet because of the sexuality of his victims, the skyhigh murder rates, and the AIDS epidemic, his murders have been almost entirely forgotten.
This gripping true-crime narrative tells the story of the Last Call Killer and the decades-long chase to find him. And at the same time, it paints a portrait of his victims and a vibrant community navigating threat and resilience.
dark horses by susan mihalic | february 16, 2021 | purchase
Fifteen-year-old equestrian prodigy Roan Montgomery has only ever known two worlds: inside the riding arena, and outside of it. Both, for as long as she can remember, have been ruled by her father, who demands strict obedience in all areas of her life. The warped power dynamic of coach and rider extends far beyond the stables, and Roan's relationship with her father has long been inappropriate. She has been able to compartmentalize that dark aspect of her life, ruthlessly focusing on her ambitions as a rider heading for the Olympics, just as her father had done. However, her developing relationship with Will Howard, a boy her own age, broadens the scope of her vision.
At the intersection of a commercial page-turner and urgent survivor story, Dark Horses takes the searing themes of abuse and resilience in Gabriel Tallent's My Absolute Darling and applies the compelling exploration of female strength in Room by Emma Donoghue. In much the same way that V.C. Andrews's Flowers in the Attic transfixed a generation of readers, Susan Mihalic's debut is set to a steady beat that will keep you turning the pages.
Mariana Enriquez has been critically lauded for her unconventional and sociopolitical stories of the macabre. Populated by unruly teenagers, crooked witches, homeless ghosts, and hungry women, they walk the uneasy line between urban realism and horror. The stories in her new collection are as terrifying as they are socially conscious, and press into being the unspoken—fetish, illness, the female body, the darkness of human history—with bracing urgency. A woman is sexually obsessed with the human heart; a lost, rotting baby crawls out of a backyard and into a bedroom; a pair of teenage girls can't let go of their idol; an entire neighborhood is cursed to death when it fails to respond correctly to a moral dilemma.

Written against the backdrop of contemporary Argentina, and with a resounding tenderness toward those in pain, in fear, and in limbo, The Dangers of Smoking in Bed is Mariana Enriquez at her most sophisticated, and most chilling.
---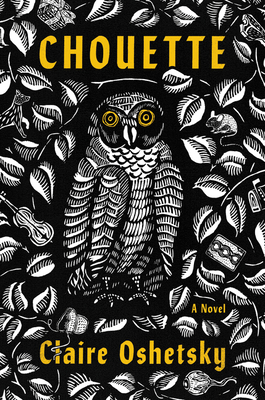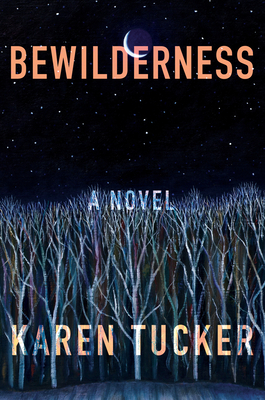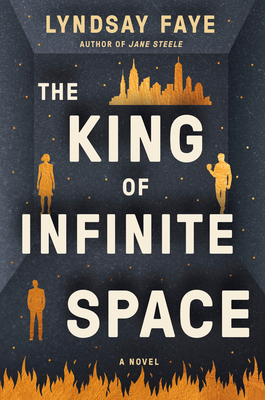 chouette by claire oshetsky | november 16, 2021 | purchase
Tiny is pregnant. Her husband is delighted. "You think this baby is going to be like you, but it's not like you at all," she warns him. "This baby is an owl-baby."
When Chouette is born small and broken-winged, Tiny works around the clock to meet her daughter's needs. Left on her own to care for a child who seems more predatory bird than baby, Tiny vows to raise Chouette to be her authentic self. Even in those times when Chouette's behaviors grow violent and strange, Tiny's loving commitment to her daughter is unwavering. When she discovers that her husband is on an obsessive and increasingly dangerous quest to find a "cure" for their daughter, Tiny must decide whether Chouette should be raised to fit in or to be herself—and learn what it truly means to be a mother.
Irene, a lonely nineteen-year-old in rural North Carolina, works long nights at the local pool hall, serving pitchers and dodging drunks. One evening, her hilarious, magnetic coworker Luce invites her on a joy ride through the mountains to take revenge on a particularly creepy customer. Their adventure not only spells the beginning of a dazzling friendship, it seduces both girls into the mysterious world of pills and the endless hustles needed to fund the next high.
Together, Irene and Luce run nickel-tossing scams at the county fair and trick dealers into trading legit pharms for birth-control pills. Everything is wild and wonderful until Luce finds a boyfriend who wants to help her get clean. Soon the two of them decide to move away and start a new, sober life in Florida—leaving Irene behind.
Told in a riveting dialogue between the girls' addicted past and their hopes for a better future, Bewilderness is not just a brilliant, funny, heartbreaking novel about opioid abuse, it's also a moving look at how intense, intimate friendships can shape every young woman's life.
Meet Ben Dane: brilliant, devastating, devoted, honest to a fault (truly, a fault). His Broadway theatre baron father is dead—but by purpose or accident? The question rips him apart.
Unable to face alone his mother's ghastly remarriage to his uncle, Ben turns to his dearest friend, Horatio Patel, whom he hasn't seen since their relationship changed forever from platonic to something…other. Loyal to a fault (truly, a fault), Horatio is on the first flight to NYC when he finds himself next to a sly tailor who portends inevitable disaster. And who seems ominously like an architect of mayhem himself.
Meanwhile, Ben's ex-fiancé Lia, sundered her from her loved ones thanks to her addiction recovery and torn from her art, has been drawn into the fold of three florists from New Orleans—seemingly ageless sisters who teach her the language of flowers, and whose magical bouquets hold both curses and cures. For a price.
On one explosive night these kinetic forces will collide, and the only possible outcome is death. But in the masterful hands of Lyndsay Faye, the story we all know has abundant surprises in store. Impish, captivating, and achingly romantic, this is Hamlet as you've never seen it before.
---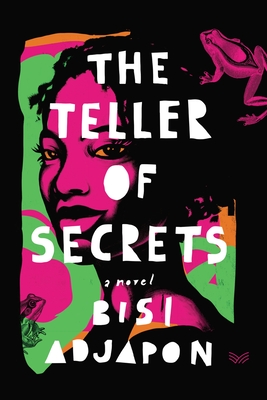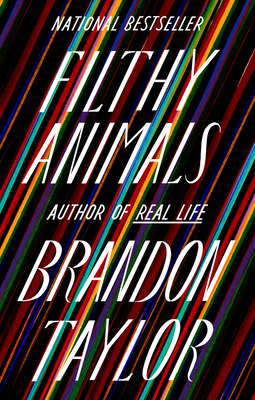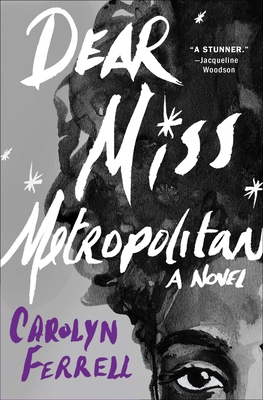 Young Esi Agyekum is the unofficial "secret keeper" of her family, as tight-lipped about her father's adultery as she is about her half-sisters' sex lives. But after she is humiliated and punished for her own sexual exploration, Esi begins to question why women's secrets and men's secrets bear different consequences. It is the beginning of a journey of discovery that will lead her to unexpected places.
As she navigates her burgeoning womanhood, Esi tries to reconcile her own ideals and dreams with her family's complicated past and troubled present, as well as society's many double standards that limit her and other women. Against a fraught political climate, Esi fights to carve out her own identity, and learns to manifest her power in surprising and inspiring ways.
Funny, fresh, and fiercely original, The Teller of Secrets marks the American debut of one of West Africa's most exciting literary talents.
In the series of linked stories at the heart of Filthy Animals, set among young creatives in the American Midwest, a young man treads delicate emotional waters as he navigates a series of sexually fraught encounters with two dancers in an open relationship, forcing him to weigh his vulnerabilities against his loneliness. In other stories, a young woman battles with the cancers draining her body and her family; menacing undercurrents among a group of teenagers explode in violence on a winter night; a little girl tears through a house like a tornado, driving her babysitter to the brink; and couples feel out the jagged edges of connection, comfort, and cruelty.
One of the breakout literary stars of 2020, Brandon Taylor has been hailed by Roxane Gay as "a writer who wields his craft in absolutely unforgettable ways." With Filthy Animals he renews and expands on the promise made in Real Life, training his precise and unsentimental gaze on the tensions among friends and family, lovers and others. Psychologically taut and quietly devastating, Filthy Animals is a tender portrait of the fierce longing for intimacy, the lingering presence of pain, and the desire for love in a world that seems, more often than not, to withhold it.
Fern seeks refuge from her mother's pill-popping and boyfriends via Soul Train; Gwin finds salvation in the music of Prince much to her congregation's dismay and Jesenia, miles ahead of her classmates at her gifted and talented high school, is a brainy and precocious enigma. None of this matters to Boss Man, the monster who abducts them and holds them captive in a dilapidated house in Queens.
On the night they are finally rescued, throngs line the block gawking and claiming ignorance. Among them is lifetime resident Miss Metropolitan, advice columnist for the local weekly, but how could anyone who fancies herself a "newspaperwoman" have missed a horror story unfolding right across the street? And why is it that only two of the three girls—now women—were found? The mystery haunts the two remaining "victim girls" who are subjected to the further trauma of becoming symbols as they continuously adapt to their present and their unrelenting past.
Like Colson Whitehead's The Nickel Boys, Ferrell's Dear Miss Metropolitan gives voice to characters surviving unimaginable tragedy. The story is inventively revealed before, during, and after the ordeal in this singular and urgent novel.
---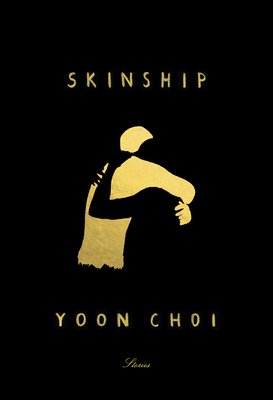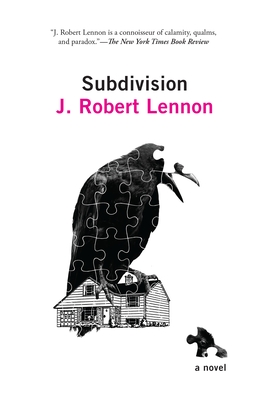 skinship by yoon choi | august 17, 2021 | purchase
A long-married couple is forced to confront their friend's painful past when a church revival comes to a nearby town . . . A woman in an arranged marriage struggles to connect with the son she hid from her husband for years . . . A well-meaning sister unwittingly reunites an abuser with his victims . . . Through the lives of an indelible array of individuals–musicians, housewives and pastors, children and grandparents, the men and women who own the dry cleaners and the mini-marts–Yoon Choi explores the Korean American experience at its interstices: where first and second generations either clash or find common ground; where meaning falls in the cracks between languages; where relationships bend under the weight of tenderness and disappointment; where displacement turns to heartbreak. Suffused with a profound understanding of humanity, Skinship is, ultimately, a searing look at the failure of intimacy to show us who the people we love truly are.
subdivision by j. robert lennon | april 16, 2021 | purchase
An unnamed woman checks into a guesthouse in a mysterious district known only as the Subdivision. The guesthouse's owners, Clara and the Judge, are welcoming and helpful, if oddly preoccupied by the perpetually baffling jigsaw puzzle in the living room. With little more than a hand-drawn map and vague memories of her troubled past, the narrator ventures out in search of a job, an apartment, and a fresh start in life.
Accompanied by an unusually assertive digital assistant named Cylvia, the narrator is drawn deeper into an increasingly strange, surreal, and threatening world, which reveals itself to her through a series of darkly comic encounters reminiscent of Gulliver's Travels. A lovelorn truck driver . . . a mysterious child . . . a watchful crow. A cryptic birthday party. A baffling physics experiment in a defunct office tower where some calamity once happened. Through it all, the narrator is tempted and manipulated by the bakemono, a shape-shifting demon who poses a distinctly terrifying danger.
Harrowing, meticulous, and deranged, Subdivision is a brilliant maze of a novel from the writer Kelly Link has called "a master of the dark arts." With the narrative intensity and mordant humor familiar to readers of Broken River, J. Robert Lennon continues his exploration of the mysteries of perception and memory.
In the unremarkable town of Amberside, the unthinkable has happened: Terrorists have attacked a local festival. No one knows why, and no one knows who the attackers are, but that doesn't matter. What matters first is survival. And what matters after that is survival, too.
In this brilliantly written account of hope, humour and humanity, five ordinary teenagers are caught up in a truly extraordinary situation. It's a heart-pounding and gripping account of the fight for survival, told from multiple perspectives, as the attackers prowl the festival grounds.
A book for anyone who needs to see that behind the hate that makes the headlines, there is always love.
---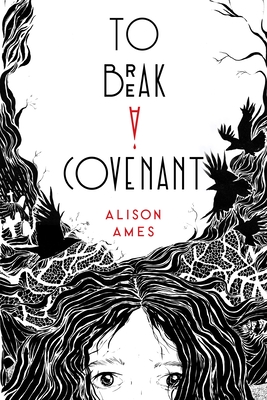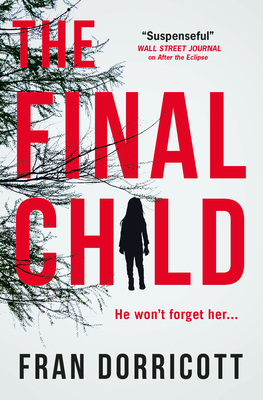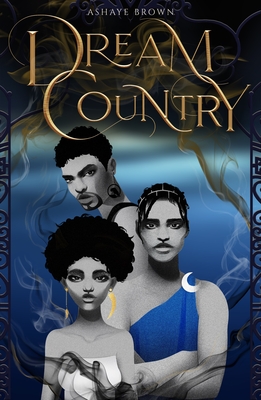 Moon Basin has been haunted for as long as anyone can remember. It started when an explosion in the mine killed sixteen people. The disaster made it impossible to live in town, with underground fires spewing ash into the sky. But life in New Basin is just as fraught. The ex-mining town relies on its haunted reputation to bring in tourists, but there's more truth to the rumors than most are willing to admit, and the mine still has a hold on everyone who lives there.
Clem and Nina form a perfect loop—best friends forever, and perhaps something more. Their circle opens up for a strange girl named Lisey with a knack for training crows, and Piper, whose father is fascinated with the mine in a way that's anything but ordinary. The people of New Basin start experiencing strange phenomena—sleepwalking, night terrors, voices that only they can hear. And no matter how many vans of ghost hunters roll through, nobody can get to the bottom of what's really going on. Which is why the girls decide to enter the mine themselves.
Erin and her brother Alex were the last children abducted by 'the Father', a serial killer who only ever took pairs of siblings. She escaped, but her brother was never seen again. Traumatised, Erin couldn't remember anything about her ordeal, and the Father was never caught.
Eighteen years later, Erin has done her best to put the past behind her. But then she meets Harriet. Harriet's young cousins were the Father's first victims and, haunted by their deaths, she is writing a book about the disappearances and is desperate for an interview. At first, Erin wants nothing to do with her. But then she starts receiving sinister gifts, her house is broken into, and she can't shake the feeling that she's being watched. After all these years, Erin believed that the Father was gone, but now she begins to wonder if he was only waiting…
A sibling rivalry to fuel your worst nightmares.
The dysfunctional triplet gods of Sleep, Dreams and Nightmares are kept separate by the deadly Gates of Horn and Ivory. Only one fact keeps them tightly bound: each of them is a suspect in their mother's murder. Their knife-edge feud worsens when a mortal enters the world with astounding abilities that threaten to change the game for them all.
In this thrilling young adult fantasy, Ashaye Brown brings to life a visionary world infused with Kenyan, Brazilian, Caribbean, and Grecian cultural references. A story like no other with stakes as high as they come.
---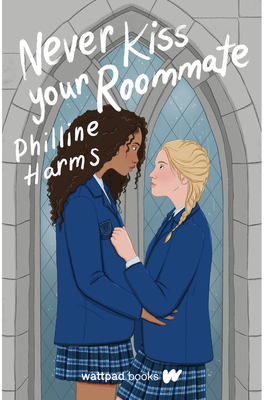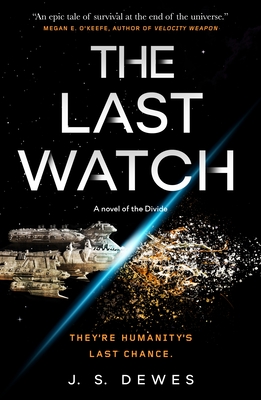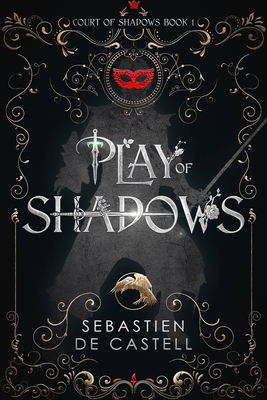 Welcome to Seven Hills, the world's most exclusive boarding school where only the best and brightest roam the hallowed halls. Being committed to your studies, service, and community doesn't mean that you can't break the rules now and again, right?
But watch your back because lurking on the anonymous Chitter Chatter Blog is The Watcher—who can't wait to reveal all the latest hookups, hot lists, and secrets around campus. The latest objects of The Watcher's affection? Straight-off-the-train (but not exactly straight) insta-besties Evelyn and Seth.
It doesn't take long for Evelyn to realize she is inexplicably drawn to her gorgeous and standoffish roommate Noelle. Meanwhile Seth has eyes, and some serious heart palpitations, for budding thespian and school flirt Jasper. Just as things start to heat up, The Watcher strikes. Will the secrets revealed turn their happily ever afters into happily never afters?
The Divide.
It's the edge of the universe.
Now it's collapsing—and taking everyone and everything with it.
The only ones who can stop it are the Sentinels—the recruits, exiles, and court-martialed dregs of the military.
At the Divide, Adequin Rake, commanding the Argus, has no resources, no comms—nothing, except for the soldiers that no one wanted.
They're humanity's only chance.
He has precious little hope of escaping the wrath of the Vixen, the most feared duellist in the entire city, until he stumbles through the stage doors of the magnificent Operato Belleza and tricks his way into the company of actors. An archaic law provides a temporary respite from his troubles – until one night a ghostly voice in his head causes Damelas to fumble his lines, inadvertently blurting out a dreadful truth: the city's most legendary hero may actually be a traitor and a brutal murderer.
With only the help of his boisterous and lusty friend Bereto, a beautiful assassin whose target may well be Damelas himself, and a company of misfit actors who'd just as soon see him dead, this failed son of two Greatcoats must somehow find within himself the courage to dig up long-buried truths before a ruthless band of bravos known as the Iron Orchids come for his head.
Oh, and there's still that matter of the Vixen waiting to duel him . . .
---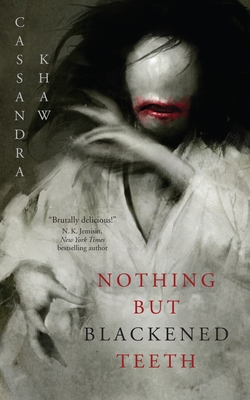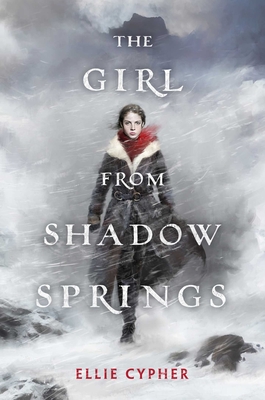 A Heian-era mansion stands abandoned, its foundations resting on the bones of a bride and its walls packed with the remains of the girls sacrificed to keep her company.
It's the perfect wedding venue for a group of thrill-seeking friends.
But a night of food, drinks, and games quickly spirals into a nightmare. For lurking in the shadows is the ghost bride with a black smile and a hungry heart.
And she gets lonely down there in the dirt.
Miya's world ended in Black Hollow.
It's been three years since the Dreamwalker upended her life and left her with a heavy burden. A fledgling to the ethereal realm, Miya stumbles into the nightmares of those haunted by spectres. Little does she know, one of them is coming for her, clutching a dark secret abreast.
Kai has found a new purpose with his companion, but the price is his freedom. Bound and beholden to Miya, he struggles to adjust to his new role as her vanguard.
Meanwhile, Mason discovers he may be a pawn trapped in a web of schemes. Was his time in Black Hollow an accident, or was it only the beginning of some greater machination?
As Black Hollow's bloody stain spreads beyond its wooded borders, Miya fights to evade a past she barely understands. The Dreamwalker's legacy is a vise grip, and it isn't letting go. Primordial horrors draw near, fables come alive, and long-buried histories rise from the grave, ready to hunt.
Everyone in Shadow Springs knows that no one survives crossing the Flats. But the threat of a frozen death has never deterred the steady stream of treasure hunters searching for a legendary prize hidden somewhere in the vast expanse of ice. Jorie thinks they're all fools, which makes scavenging their possessions easier. It's how she and her sister, Brenna, survive.
Then Jorie scavenges off the wrong body. When the dead man's enemy believes Jorie took something valuable from the body, he kidnaps Brenna as collateral. He tells Jorie that if she wants her sister back, she'll have to trade her for the item he thinks she stole. But how can Jorie make a trade when she doesn't even know what she's looking for?
Her only source of information is Cody, the dead man's nephew and a scholar from the South who's never been hardened by the harsh conditions of the North. Though Jorie's reluctant to bring a city boy out onto the Flats with her, she'll do whatever it takes to save her sister. But anything can happen out on the ice, and soon Jorie and Cody find they need one another more than they ever imagined—and they'll have to trust each other to survive threats beyond their darkest nightmares.
---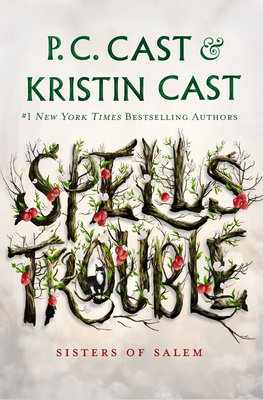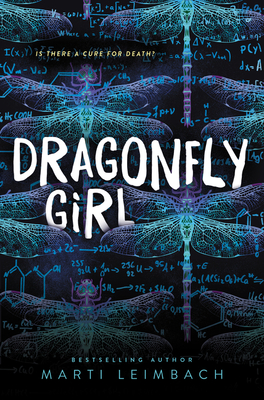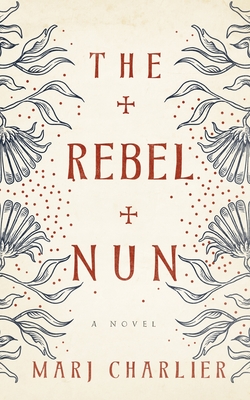 spells trouble by p.c. cast & kristin cast | may 25, 2021 | purchase
Hunter and Mercy Goode are twin witches, direct descendants of the founder of their town of Goodeville. As their ancestors have done before them, it is now time for the twins to learn what it means to be Gatekeepers–the protectors of the Gates to different underworlds, ancient portals between their world and realms where mythology rules and nightmares come to life.
When their mother becomes the first victim in a string of murders, the devastated sisters vow to avenge her death. But it will take more than magic to rein in the ancient mythological monsters who've infected their peaceful town.
Now Hunter and Mercy must come together and accept their destiny or risk being separated for good.
Things aren't going well for Kira. At home, she cares for her mother and fends off debt collectors. At school, she's awkward and shy. Plus, she may flunk out if she doesn't stop obsessing about science, her passion and the one thing she's good at . . . very good at.
When she wins a prestigious science contest she draws the attention of the celebrated professor Dr. Gregory Munn (as well as his handsome assistant), leading to a part-time job in a top-secret laboratory.
The job is mostly cleaning floors and equipment, but one night, while running her own experiment, she revives a lab rat that has died in her care.
One minute it is dead, the next it is not.
Suddenly she's the remarkable wunderkind, the girl who can bring back the dead. Everything is going her way. But it turns out that science can be a dangerous business, and Kira is swept up into a world of international rivalry with dark forces that threaten her life.
Marj Charlier's The Rebel Nun is based on the true story of Clotild, the daughter of a sixth-century king and his concubine, who leads a rebellion of nuns against the rising misogyny and patriarchy of the medieval church.
At that time, women are afforded few choices in life: prostitution, motherhood, or the cloister. Only the latter offers them any kind of independence. By the end of the sixth century, even this is eroding as the church begins to eject women from the clergy and declares them too unclean to touch sacramental objects or even their priest-husbands.
Craving the legitimacy thwarted by her bastard status, Clotild seeks to become the next abbess of the female Monastery of the Holy Cross, the most famous of the women's cloisters of the early Middle Ages. When the bishop of Poitiers blocks her appointment and seeks to control the nunnery himself, Clotild masterminds an escape, leading a group of uncloistered nuns on a dangerous pilgrimage to beg her royal relatives to intercede on their behalf. But the bishop refuses to back down, and a bloody battle ensues. Will Clotild and her sisters succeed with their quest, or will they face excommunication, possibly even death?
In the only historical novel written about the incident, The Rebel Nun is a richly imagined story about a truly remarkable heroine.
---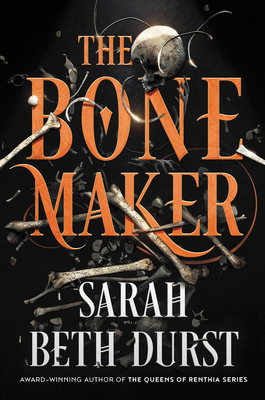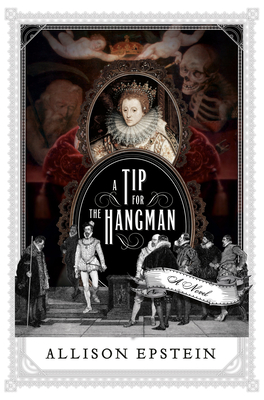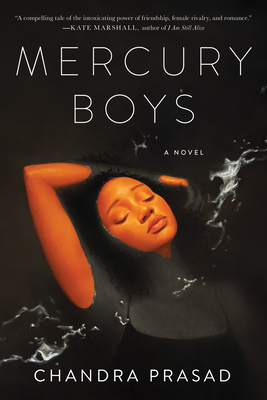 Twenty-five years ago, five heroes risked their lives to defeat the bone maker Eklor—a corrupt magician who created an inhuman army using animal bones. But victory came at a tragic price. Only four of the heroes survived.
Since then, Kreya, the group's leader, has exiled herself to a remote tower and devoted herself to one purpose: resurrecting her dead husband. But such a task requires both a cache of human bones and a sacrifice—for each day he lives, she will live one less.
She'd rather live one year with her husband than a hundred without him, but using human bones for magic is illegal in Vos. The dead are burned—as are any bone workers who violate the law. Yet Kreya knows where she can find the bones she needs: the battlefield where her husband and countless others lost their lives.
But defying the laws of the land exposes a terrible possibility. Maybe the dead don't rest in peace after all.
Five warriors—one broken, one gone soft, one pursuing a simple life, one stuck in the past, and one who should be dead. Their story should have been finished. But evil doesn't stop just because someone once said, "the end."
England, 1585. In Kit Marlowe's last year at Cambridge, he receives an unexpected visitor: Queen Elizabeth's spymaster, who has come with an unorthodox career opportunity. Her Majesty's spies are in need of new recruits, and Kit's flexible moral compass has drawn their attention. Kit, a scholarship student without money or prospects, accepts the offer, and after his training the game is on. Kit is dispatched to the chilly manor where Mary, Queen of Scots is under house arrest, to act as a servant in her household and keep his ear to the ground for a Catholic plot to put Mary on the throne.
While observing Mary, Kit learns more than he bargained for. The ripple effects of his service to the Crown are far-reaching and leave Kit a changed man. But there are benefits as well. The salary he earns through his spywork allows him to mount his first play, and over the following years, he becomes the toast of London's raucous theatre scene. But when Kit finds himself reluctantly drawn back into the uncertain world of espionage, conspiracy, and high treason, he realizes everything he's worked so hard to attain–including the trust of the man he loves–could vanish before his very eyes.
Pairing modern language with period detail, Allison Epstein brings Elizabeth's privy council, Marlowe's lovable theatre troupe, and the squalor of sixteenth-century London to vivid, teeming life as Kit wends his way behind the scenes of some of Tudor history's most memorable moments. At the center of the action is Kit himself–an irrepressible, irreverent force of nature. Thrillingly written, full of poetry and danger, A Tip for the Hangman brings an unforgettable protagonist to new life, and makes a centuries-old story feel utterly contemporary.
After her life is upended by divorce and a cross-country move, 16-year-old Saskia Brown feels like an outsider at her new school—not only is she a transplant, she's biracial in a population of mostly white students. One day while visiting her only friend at her part-time library job, Saskia encounters a vial of liquid mercury, then touches an old daguerreotype—the precursor of the modern-day photograph—and makes a startling discovery. She is somehow able to visit the man in the portrait: Robert Cornelius, a brilliant young inventor from the nineteenth century. The hitch: she can see him only in her dreams.
Saskia shares her revelation with some classmates, hoping to find connection and friendship among strangers. Under her guidance, the other girls steal portraits of young men from a local college's daguerreotype collection and try the dangerous experiment for themselves. Soon, they each form a bond with their own "Mercury Boy," from an injured Union soldier to a charming pickpocket in New York City.
At night, the girls visit the boys in their dreams. During the day, they hold clandestine meetings of their new secret society. At first, the Mercury Boys Club is a thrilling diversion from their troubled everyday lives, but it's not long before jealousy, violence, and secrets threaten everything the girls hold dear.
---
SYNOPSES AND OTHER INFORMATION PROVIDED BY GOODREADS & INDIEBOUND
BY PURCHASING THROUGH THE PURCHASE LINKS PROVIDED, THE BLOGGER MAY EARN COMMISSIONS
WHAT WAS THE LAST BOOK YOU READ WITH BLACK/WHITE COVER?