we can't call it a month without a color-coded 2021 most anticipated releases! for march, i am featuring books with covers in shades of greens and yellows. hope you'll add some of them to your tbr pile! i also included purchase links if you want to order or pre-order some of them. now let's have some bookish fun!
---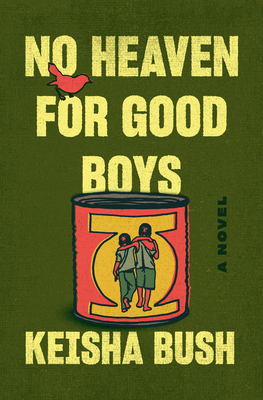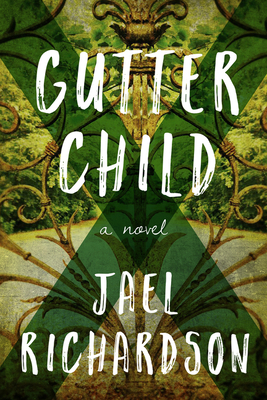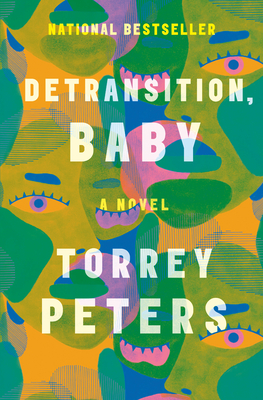 Six-year-old Ibrahimah loves snatching pastries from his mother's kitchen, harvesting string beans with his father, and searching for sea glass with his sisters. But when he is approached in his rural village one day by Marabout Ahmed, a seemingly kind stranger and highly regarded teacher, the tides of his life turn forever. Ibrahimah is sent to the capital city of Dakar to join his cousin Étienne in studying the Koran under Marabout Ahmed for a year, but instead of the days of learning that Ibrahimah's parents imagine, the young boys, called Talibé, are forced to beg in the streets in order to line their teacher's pockets.
To make it back home, Étienne and Ibrahimah must help each other survive both the dangers posed by their Marabout, and the darker sides of Dakar: threats of black-market organ traders, rival packs of Talibé, and mounting student protest on the streets.
Drawn from real incidents and transporting readers between rural and urban Senegal, No Heaven for Good Boys is a tale of hope, resilience, and the affirming power of love.
gutter child by jael richardson | january 26, 2021 | purchase
Set in an imagined world in which the most vulnerable are forced to buy their freedom by working off their debt to society, Gutter Child uncovers a nation divided into the privileged Mainland and the policed Gutter. In this world, Elimina Dubois is one of only 100 babies taken from the Gutter and raised in the land of opportunity as part of a social experiment led by the Mainland government.
But when her Mainland mother dies, Elimina finds herself all alone, a teenager forced into an unfamiliar life of servitude, unsure of who she is and where she belongs. Elimina is sent to an academy with new rules and expectations where she befriends Gutter children who are making their own way through the Gutter System in whatever ways they know how. When Elimina's life takes another unexpected turn, she will discover that what she needs more than anything may not be the freedom she longs for after all.
Richardson's Gutter Child reveals one young woman's journey through a fractured world of heartbreaking disadvantages and shocking injustices. Elimina is a modern heroine in an altered but all too recognizable reality who must find the strength within herself to forge her future and defy a system that tries to shape her destiny.
Reese almost had it all: a loving relationship with Amy, an apartment in New York City, a job she didn't hate. She had scraped together what previous generations of trans women could only dream of: a life of mundane, bourgeois comforts. The only thing missing was a child. But then her girlfriend, Amy, detransitioned and became Ames, and everything fell apart. Now Reese is caught in a self-destructive pattern: avoiding her loneliness by sleeping with married men.
Ames isn't happy either. He thought detransitioning to live as a man would make life easier, but that decision cost him his relationship with Reese—and losing her meant losing his only family. Even though their romance is over, he longs to find a way back to her. When Ames's boss and lover, Katrina, reveals that she's pregnant with his baby—and that she's not sure whether she wants to keep it—Ames wonders if this is the chance he's been waiting for. Could the three of them form some kind of unconventional family—and raise the baby together?
This provocative debut is about what happens at the emotional, messy, vulnerable corners of womanhood that platitudes and good intentions can't reach. Torrey Peters brilliantly and fearlessly navigates the most dangerous taboos around gender, sex, and relationships, gifting us a thrillingly original, witty, and deeply moving novel.
---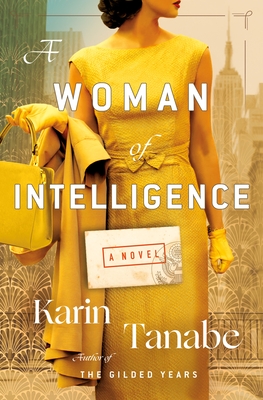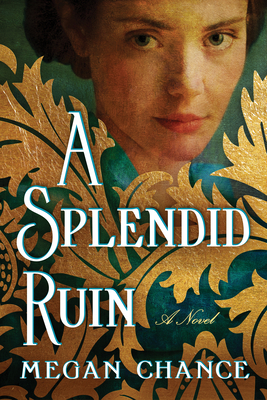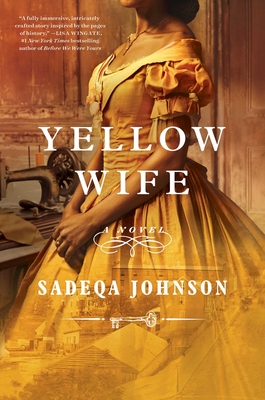 A Fifth Avenue address, parties at the Plaza, two healthy sons, and the ideal husband: what looks like a perfect life for Katharina Edgeworth is anything but. It's 1954, and the post-war American dream has become a nightmare.
A born and bred New Yorker, Katharina is the daughter of immigrants, Ivy-League-educated, and speaks four languages. As a single girl in 1940s Manhattan, she is a translator at the newly formed United Nations, devoting her days to her work and the promise of world peace—and her nights to cocktails and the promise of a good time.
Now the wife of a beloved pediatric surgeon and heir to a shipping fortune, Katharina is trapped in a gilded cage, desperate to escape the constraints of domesticity. So when she is approached by the FBI and asked to join their ranks as an informant, Katharina seizes the opportunity. A man from her past has become a high-level Soviet spy, but no one has been able to infiltrate his circle. Enter Katharina, the perfect woman for the job.
Navigating the demands of the FBI and the secrets of the KGB, she becomes a courier, carrying stolen government documents from D.C. to Manhattan. But as those closest to her lose their covers, and their lives, Katharina's secret soon threatens to ruin her.
With the fast-paced twists of a classic spy thriller, and a nuanced depiction of female experience, A Woman of Intelligence shimmers with intrigue and desire.
The eve of destruction. After her mother's death, penniless May Kimble lives a lonely life until an aunt she didn't know existed summons her to San Francisco. There she's welcomed into the wealthy Sullivan family and their social circle.
Initially overwhelmed by the opulence of her new life, May soon senses that dark mysteries lurk in the shadows of the Sullivan mansion. Her glamorous cousin often disappears in the night. Her aunt wanders about in a laudanum fog. And a maid keeps hinting that May is in danger. Trapped by betrayal, madness, and murder, May stands to lose everything, including her freedom, at the hands of those she trusts most.
Then, on an early April morning, San Francisco comes tumbling down. Out of the smoldering ruins, May embarks on a harrowing road to reclaim what is hers. This tragic twist of fate, along with the help of an intrepid and charismatic journalist, puts vengeance within May's reach. But will she take it?
yellow wife by sadeqa johnson | january 12, 2021 | purchase
Born on a plantation in Charles City, Virginia, Pheby Delores Brown has lived a relatively sheltered life. Shielded by her mother's position as the estate's medicine woman and cherished by the Master's sister, she is set apart from the others on the plantation, belonging to neither world.
She'd been promised freedom on her eighteenth birthday, but instead of the idyllic life she imagined with her true love, Essex Henry, Pheby is forced to leave the only home she has ever known. She unexpectedly finds herself thrust into the bowels of slavery at the infamous Devil's Half Acre, a jail in Richmond, Virginia, where the enslaved are broken, tortured, and sold every day. There, Pheby is exposed not just to her Jailer's cruelty but also to his contradictions. To survive, Pheby will have to outwit him, and she soon faces the ultimate sacrifice.
---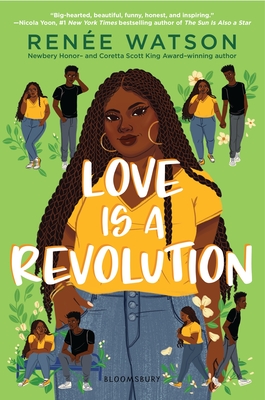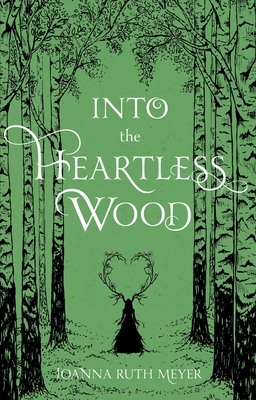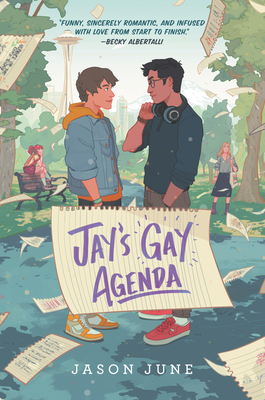 When Nala Robertson reluctantly agrees to attend an open mic night for her cousin-sister-friend Imani's birthday, she finds herself falling in instant love with Tye Brown, the MC. He's perfect, except . . . Tye is an activist and is spending the summer putting on events for the community when Nala would rather watch movies and try out the new seasonal flavors at the local creamery. In order to impress Tye, Nala tells a few tiny lies to have enough in common with him. As they spend more time together, sharing more of themselves, some of those lies get harder to keep up. As Nala falls deeper into keeping up her lies and into love, she'll learn all the ways love is hard, and how self-love is revolutionary.
In Love Is a Revolution, plus size girls are beautiful and get the attention of the hot guys, the popular girl clique is not shallow but has strong convictions and substance, and the ultimate love story is not only about romance but about how to show radical love to the people in your life, including to yourself.
Deep in the wood lives a witch queen and her eight tree siren daughters. For centuries, they have harvested souls to feed the heartless tree, using its power to grow their ever reaching kingdom of ash, birch, and oak.
Owen Merrick lives at the edge of the forest, mapping the stars for the king in his father's observatory. For years, he has resisted venturing over the garden wall, until one day he must enter the woods to find his missing sister. But one of the witch's tree siren daughters, Seren, decides to save his life instead of end it. Now, no matter how hard he tries, he can't stop thinking about her — the birch-bright hue of her skin and the way violets bloom in her hair. Every night, he goes into the wood to meet her, and their love for each other grows.
But when the constellations shift, the stars foretell an inevitable war between the witch queen and the king. With Seren compelled to fight for her mother, and Owen forced to join the king's army, they are plunged into the heart of a conflict that seemingly no one can win and that might destroy both their kingdoms forever.
There's one thing Jay Collier knows for sure—he's a statistical anomaly as the only out gay kid in his small rural Washington town. While all his friends can't stop talking about their heterosexual hookups and relationships, Jay can only dream of his own firsts, compiling a romance to-do list of all the things he hopes to one day experience—his Gay Agenda.
Then, against all odds, Jay's family moves to Seattle and he starts his senior year at a new high school with a thriving LGBTQIA+ community. For the first time ever, Jay feels like he's found where he truly belongs. But as Jay begins crossing items off his list, he'll soon be torn between his heart and his hormones, his old friends and his new ones . . . because after all, life and love don't always go according to plan.
---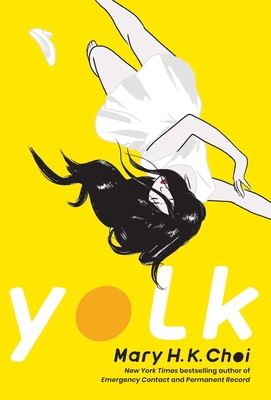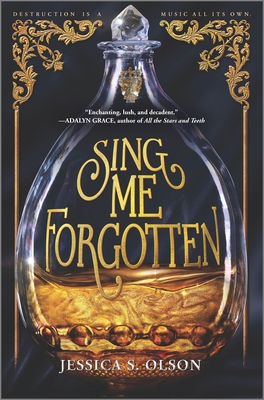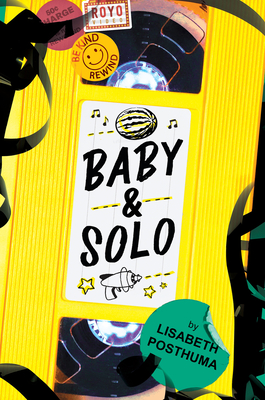 yolk by mary h.k. choi | march 2, 2021 | purchase
Jayne and June Baek are nothing alike. June's three years older, a classic first-born, know-it-all narc with a problematic finance job and an equally soulless apartment (according to Jayne). Jayne is an emotionally stunted, self-obsessed basket case who lives in squalor, has egregious taste in men, and needs to get to class and stop wasting Mom and Dad's money (if you ask June). Once thick as thieves, these sisters who moved from Seoul to San Antonio to New York together now don't want anything to do with each other.
That is, until June gets cancer. And Jayne becomes the only one who can help her.
Flung together by circumstance, housing woes, and family secrets, will the sisters learn more about each other than they're willing to confront? And what if while helping June, Jayne has to confront the fact that maybe she's sick, too?
Cast into a well at birth for being one of the magical few who can manipulate memories when people sing, she was saved by Cyril, the opera house's owner. Since that day, he has given her sanctuary from the murderous world outside. All he asks in return is that she use her power to keep ticket sales high–and that she stay out of sight. For if anyone discovers she survived, Isda and Cyril would pay with their lives.
But Isda breaks Cyril's cardinal rule when she meets Emeric Rodin, a charming boy who throws her quiet, solitary life out of balance. His voice is unlike any she's ever heard, but the real shock comes when she finds in his memories hints of a way to finally break free of her gilded prison.Haunted by this possibility, Isda spends more and more time with Emeric, searching for answers in his music and his past. But the price of freedom is steeper than Isda could ever know. For even as she struggles with her growing feelings for Emeric, she learns that in order to take charge of her own destiny, she must become the monster the world tried to drown in the first place.
Seventeen-year-old Joel Teague has a new prescription from his therapist—a part-time job—the first step toward the elusive Normal life he's been so desperate to live ever since The Bad Thing happened. Lucky for Joel, ROYO Video is hiring. It's the perfect fresh start—Joel even gets a new name. Dubbed "Solo" after his favorite Star Wars character, Joel works his way up the not-so-corporate ladder without anyone suspecting What Was Wrong With Him. That is, until he befriends Nicole "Baby" Palmer, a smart-mouthed coworker with a chip on her shoulder about . . . well, everything, and the two quickly develop the kind of friendship movie montages are made of. However, when Joel's past inevitably catches up with him, he's forced to choose between preserving his new blank slate persona and coming clean—and either way, he risks losing the first real friend he's ever had. Set in a pop-culture-rich 1990s, this remarkable story tackles challenging and timely themes with huge doses of wit, power, and heart.
---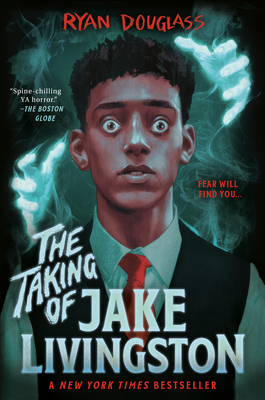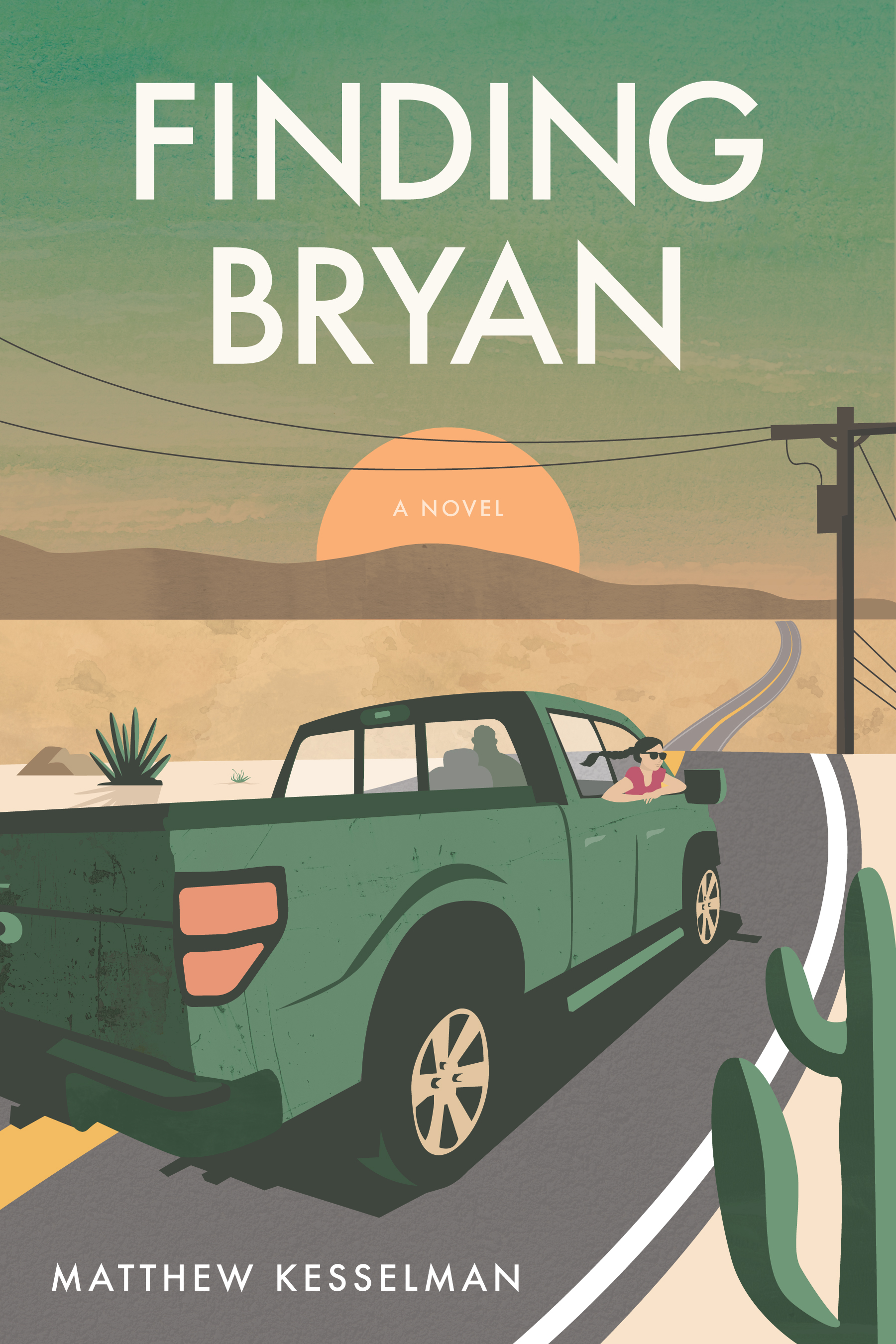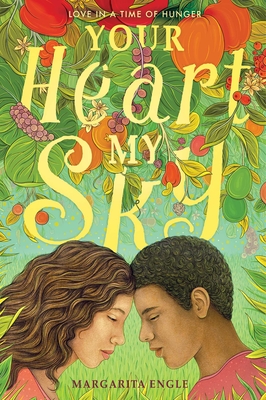 Sixteen-year-old Jake Livingston sees dead people everywhere. But he can't decide what's worse: being a medium forced to watch the dead play out their last moments on a loop or being at the mercy of racist teachers as one of the few Black students at St. Clair Prep. Both are a living nightmare he wishes he could wake up from. But things at St. Clair start looking up with the arrival of another Black student–the handsome Allister–and for the first time, romance is on the horizon for Jake.
Unfortunately, life as a medium is getting worse. Though most ghosts are harmless and Jake is always happy to help them move on to the next place, Sawyer Doon wants much more from Jake. In life, Sawyer was a troubled teen who shot and killed six kids at a local high school before taking his own life. Now he's a powerful, vengeful ghost and he has plans for Jake. Suddenly, everything Jake knows about dead world goes out the window as Sawyer begins to haunt him. High school soon becomes a different kind of survival game–one Jake is not sure he can win.
Forrest Wilcox misses his younger life and the America of an earlier time. Plagued by a fear of change, irrational outbursts, and unrelenting insecurities, he's a man weary of living a joyless life.
When Forrest's mother summons him to tell him her cancer has progressed, it throws his already stressful life into chaos. Not only is he losing his mother, he's now tasked with finding his brother, Bryan, who left suddenly and cut ties with the family sixteen years ago.
Determined to get something right, Forrest defies his wife's orders and takes their twelve-year-old daughter out west, where he hopes to locate Bryan. But before he can see this mission through, he's forced to confront his inner demons, battle with his unpredictability, and trust himself and the journey or risk losing everything and everyone he loves.
Follow Forrest's journey of self-discovery in this timely tale that evokes the American voice akin to The Adventures of Huckleberry Finn and puts a spotlight on an imperfect man in need of redemption in self and fatherhood, and faith in what the future holds.
The people of Cuba are living in el período especial en tiempos de paz—the special period in times of peace. That's what the government insists that this era must be called, but the reality behind these words is starvation.
Liana is struggling to find enough to eat. Yet hunger has also made her brave: she finds the courage to skip a summer of so-called volunteer farm labor, even though she risks government retribution. Nearby, a quiet, handsome boy named Amado also refuses to comply, so he wanders alone, trying to discover rare sources of food.
A chance encounter with an enigmatic dog brings Liana and Amado together. United in hope and hunger, they soon discover that their feelings for each other run deep. Love can feed their souls and hearts—but is it enough to withstand el período especial?
---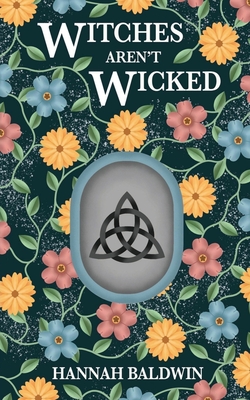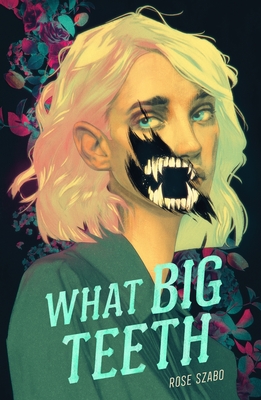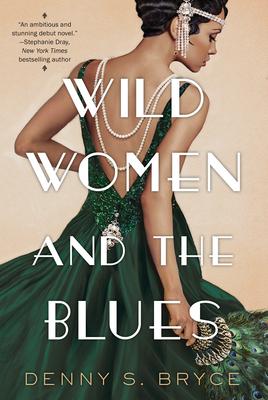 Six witches, six perspectives, one coven.
In the Delgosi Isles, magic was outlawed for witches years ago, and the girls want nothing more than to use their powers freely. The coven have been practicing in secret, right in the depths of Eastfall woods, and they have a plan.
A plan to change the way the world works.
All they need to do is convince the current king that they're not dangerous.
With an invention and a great speech in their grasp, the six girls start their journey to Fairpoint, the capital city in which the royal family resides. If only things were that straightforward.
Their deadly quest for equality brings a crusade of trickery, corruption and loss.
The plan is simple, they just have to fight the royals and win.
Eleanor Zarrin has been estranged from her wild family for years. When she flees boarding school after a horrifying incident, she goes to the only place she thinks is safe: the home she left behind. But when she gets there, she struggles to fit in with her monstrous relatives, who prowl the woods around the family estate and read fortunes in the guts of birds.
Eleanor finds herself desperately trying to hold the family together—in order to save them all, Eleanor must learn to embrace her family of monsters and tame the darkness inside her.
Rose Szabo's thrilling debut is a dark fantasy novel about a teen girl who returns home to her strange, wild family after years of estrangement, perfect for fans of Wilder Girls. Exquisitely terrifying, beautiful, and strange, this fierce gothic fantasy will sink its teeth into you and never let go.
1925: Chicago is the jazz capital of the world, and the Dreamland Café is the ritziest black-and-tan club in town. Honoree Dalcour is a sharecropper's daughter, willing to work hard and dance every night on her way to the top. Dreamland offers a path to the good life, socializing with celebrities like Louis Armstrong and filmmaker Oscar Micheaux. But Chicago is also awash in bootleg whiskey, gambling, and gangsters. And a young woman driven by ambition might risk more than she can stand to lose.

2015: Film student Sawyer Hayes arrives at the bedside of 110-year-old Honoree Dalcour, still reeling from a devastating loss that has taken him right to the brink. Sawyer has rested all his hope on this frail but formidable woman, the only living link to the legendary Oscar Micheaux. If he's right—if she can fill in the blanks in his research, perhaps he can complete his thesis and begin a new chapter in his life. But the links Honoree makes are not ones he's expecting . . .

Piece by piece, Honoree reveals her past and her secrets, while Sawyer fights tooth and nail to keep his. It's a story of courage and ambition, hot jazz and illicit passions. And as past meets present, for Honoree, it's a final chance to be truly heard and seen before it's too late. No matter the cost . . .
---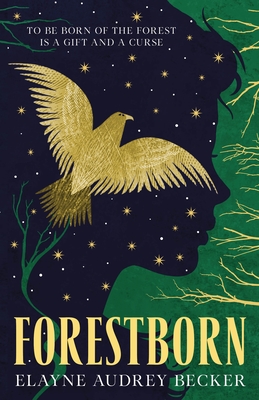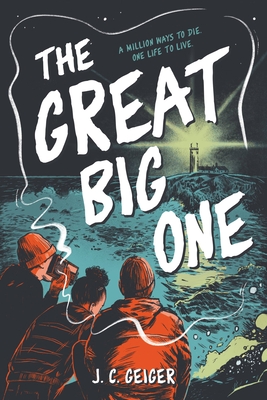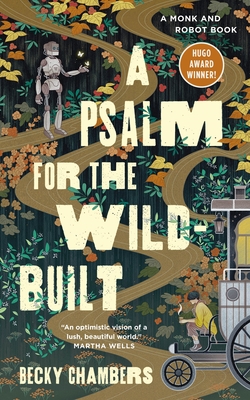 forestborn by elayne audrey becker | august 31, 2021 | purchase
Rora is a shifter, as magical as all those born in the wilderness—and as feared. She uses her abilities to spy for the king, traveling under different guises and listening for signs of trouble.
When a magical illness surfaces across the kingdom, Rora uncovers a devastating truth: Finley, the young prince and her best friend, has caught it, too. His only hope is stardust, the rarest of magical elements, found deep in the wilderness where Rora grew up—and to which she swore never to return.
But for her only friend, Rora will face her past and brave the dark, magical wood, journeying with her brother and the obstinate, older prince who insists on coming. Together, they must survive sentient forests and creatures unknown, battling an ever-changing landscape while escaping human pursuers who want them dead. With illness gripping the kingdom and war on the horizon, Finley's is not the only life that hangs in the balance.
Everyone in Clade City knows their days are numbered. The Great Cascadia Earthquake will destroy their hometown and reshape the entire West Coast—if they survive long enough to see it. Nuclear war is increasingly likely. Wildfires. Or another pandemic. To Griff, the daily forecast feels partly cloudy with a chance of apocalyptic horsemen.
Griff's brother, Leo, and the Lost Coast Preppers claim to be ready. They've got a radio station. Luminous underwater monitors. A sweet bunker, and an unsettling plan for "disaster-ready rodents." But Griff's more concerned about what he can do before the end times. He'd like to play in a band, for one. Hopefully with Charity Simms. Her singing could make the whole world stop.
When Griff, Leo, and Charity stumble upon a mysterious late-night broadcast, one song changes everything. It's the best band they've ever heard—on a radio signal even the Preppers can't trace. They vow to find the music, but aren't prepared for where their search will take them. Or for what they'll risk, when survival means finding the one thing you cannot live without.
It's been centuries since the robots of Panga gained self-awareness and laid down their tools; centuries since they wandered, en masse, into the wilderness, never to be seen again; centuries since they faded into myth and urban legend.

One day, the life of a tea monk is upended by the arrival of a robot, there to honor the old promise of checking in. The robot cannot go back until the question of "what do people need?" is answered.

But the answer to that question depends on who you ask, and how.

They're going to need to ask it a lot.

Becky Chambers's new series asks: in a world where people have what they want, does having more matter?
---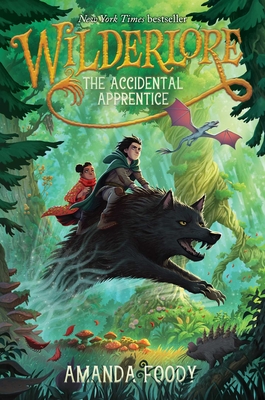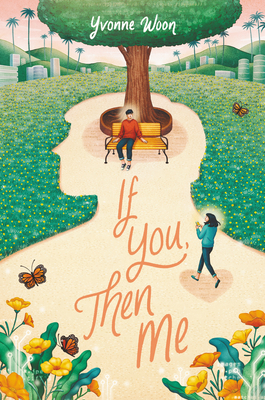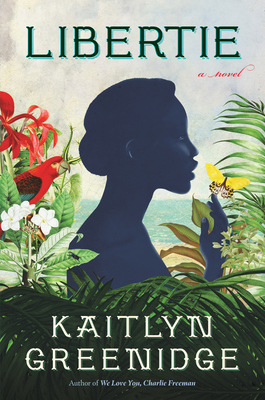 The last thing Barclay Thorne ever wanted was an adventure.
Thankfully, as an apprentice to the town's mushroom farmer, Barclay need only work hard and follow the rules to one day become the head mushroom farmer himself. No danger required. But then Barclay accidentally breaks his town's most sacred rule: never ever EVER stray into the Woods, for within the Woods lurk vicious magical Beasts.
To Barclay's horror, he faces a fate far worse than being eaten: he unwittingly bonds with a Beast and is run out of town by an angry mob. Determined to break this bond and return home, Barclay journeys to find the mysterious town of Lore Keepers, people who have also bonded with Beasts and share their powers.
But after making new friends, entering a dangerous apprenticeship exam, and even facing the legendary Beast of the Woods, Barclay must make a difficult choice: return to the home and rules he's always known, or embrace the adventure awaiting him.
What would you ask your future self? First question: What does it feel like to kiss someone?
Xia is stuck in a lonely, boring loop. Her only escapes are Wiser, an artificial intelligence app she designed to answer questions as her future self, and a mysterious online crush she knows only as ObjectPermanence.
Until one day Xia enrolls at the Foundry, an app incubator for tech prodigies in Silicon Valley, and suddenly anything is possible. Flirting with Mast, a classmate also working on AI, leads to a date. Speaking up generates a vindictive nemesis intent on publicly humiliating her. And running into Mitzy Erst, Foundry alumna and Xia's idol, could give Xia all the answers.
And then Xia receives a shocking message from ObjectPermanence. He is at the Foundry, too. Xia is torn between Mast and ObjectPermanence—just as Mitzy pushes her towards a shiny new future. Xia doesn't have to ask Wiser to know: The right choice could transform her into the future self of her dreams, but the wrong one could destroy her.
libertie by kaitlyn greenidge | march 30, 2021 | purchase
The critically acclaimed and Whiting Award–winning author of We Love You, Charlie Freeman returns with Libertie, an unforgettable story about one young Black girl's attempt to find a place where she can be fully, and only, herself.
Coming of age as a freeborn Black girl in Reconstruction-era Brooklyn, Libertie Sampson is all too aware that her purposeful mother, a practicing physician, has a vision for their future together: Libertie is to go to medical school and practice alongside her. But Libertie, drawn more to music than science, feels stifled by her mother's choices and is hungry for something else—is there really only one way to have an autonomous life? And she is constantly reminded that, unlike her mother, who can pass, Libertie has skin that is too dark. When a young man from Haiti proposes to Libertie and promises she will be his equal on the island, she accepts, only to discover that she is still subordinate to him and all men. As she tries to parse what freedom actually means for a Black woman, Libertie struggles with where she might find it—for herself and for generations to come.
Inspired by the life of one of the first Black female doctors in the United States and rich with historical detail, Kaitlyn Greenidge's new and immersive novel will resonate with readers eager to understand our present through a deep, moving, and lyrical dive into our complicated past.
---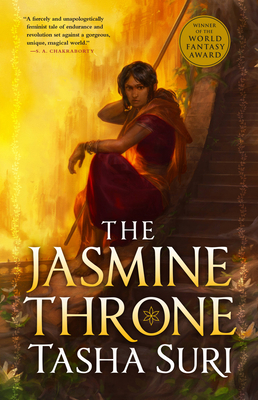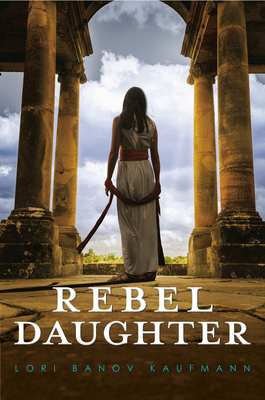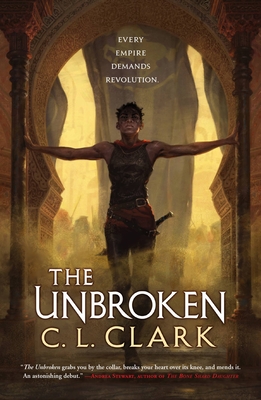 Exiled by her despotic brother, Malini spends her days dreaming of vengeance, while trapped in the Hirana, an ancient cliffside temple that was once the revered source of the magical deathless waters but is now little more than a decaying ruin.

The secrets of the Hirana call to Priya. But in order to keep the truth of her past safely hidden, she works as a servant in the loathed regent's household, biting her tongue and cleaning Malini's chambers.

But when Malini witnesses Priya's true nature, their destines become irrevocably tangled. One is a ruthless princess seeking to steal a throne. The other a powerful priestess seeking to save her family. Apart, they are dangerous. Together, they will set an empire ablaze.
rebel daughter by lori banov kaufmann | february 9, 2021 | purchase
Esther dreams of so much more than the marriage her parents have arranged to a prosperous silversmith. Always curious and eager to explore, she must accept the burden of being the dutiful daughter. Yet she is torn between her family responsibilities and her own desires; she longs for the handsome Joseph, even though he treats her like a child, and is confused by her attraction to the Roman freedman Tiberius, a man who should be her sworn enemy.
Meanwhile, the growing turmoil threatens to tear apart not only her beloved city, Jerusalem, but also her own family. As the streets turn into a bloody battleground between rebels and Romans, Esther's journey becomes one of survival. She remains fiercely devoted to her family, and braves famine, siege, and slavery to protect those she loves.
This emotional and impassioned saga, based on real characters and meticulous research, seamlessly blends the fascinating story of the Jewish people with a timeless protagonist determined to take charge of her own life against all odds.
Touraine is a soldier. Stolen as a child and raised to kill and die for the empire, her only loyalty is to her fellow conscripts. But now, her company has been sent back to her homeland to stop a rebellion, and the ties of blood may be stronger than she thought. Luca needs a turncoat. Someone desperate enough to tiptoe the bayonet's edge between treason and orders. Someone who can sway the rebels toward peace, while Luca focuses on what really matters: getting her uncle off her throne. Through assassinations and massacres, in bedrooms and war rooms, Touraine and Luca will haggle over the price of a nation. But some things aren't for sale.
---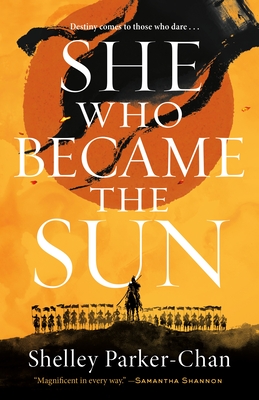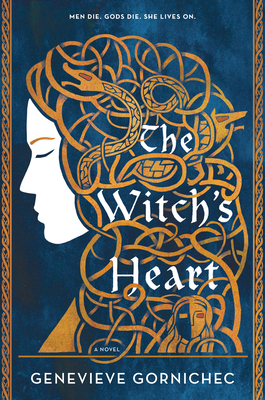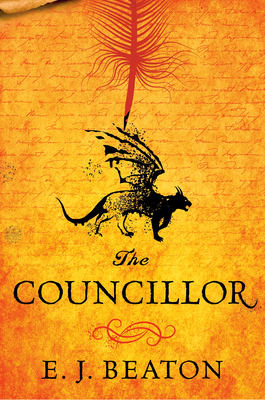 "I refuse to be nothing…"
In a famine-stricken village on a dusty yellow plain, two children are given two fates. A boy, greatness. A girl, nothingness…
In 1345, China lies under harsh Mongol rule. For the starving peasants of the Central Plains, greatness is something found only in stories. When the Zhu family's eighth-born son, Zhu Chongba, is given a fate of greatness, everyone is mystified as to how it will come to pass. The fate of nothingness received by the family's clever and capable second daughter, on the other hand, is only as expected.
When a bandit attack orphans the two children, though, it is Zhu Chongba who succumbs to despair and dies. Desperate to escape her own fated death, the girl uses her brother's identity to enter a monastery as a young male novice. There, propelled by her burning desire to survive, Zhu learns she is capable of doing whatever it takes, no matter how callous, to stay hidden from her fate.
After her sanctuary is destroyed for supporting the rebellion against Mongol rule, Zhu takes the chance to claim another future altogether: her brother's abandoned greatness.
Angrboda's story begins where most witches' tales end: with a burning. A punishment from Odin for refusing to provide him with knowledge of the future, the fire leaves Angrboda injured and powerless, and she flees into the farthest reaches of a remote forest. There she is found by a man who reveals himself to be Loki, and her initial distrust of him transforms into a deep and abiding love.

Their union produces three unusual children, each with a secret destiny, who Angrboda is keen to raise at the edge of the world, safely hidden from Odin's all-seeing eye. But as Angrboda slowly recovers her prophetic powers, she learns that her blissful life—and possibly all of existence—is in danger.

With help from the fierce huntress Skadi, with whom she shares a growing bond, Angrboda must choose whether she'll accept the fate that she's foreseen for her beloved family…or rise to remake their future. From the most ancient of tales this novel forges a story of love, loss, and hope for the modern age.
When the death of Iron Queen Sarelin Brey fractures the realm of Elira, Lysande Prior, the palace scholar and the queen's closest friend, is appointed Councillor. Publically, Lysande must choose the next monarch from amongst the city-rulers vying for the throne. Privately, she seeks to discover which ruler murdered the queen, suspecting the use of magic.

Resourceful, analytical, and quiet, Lysande appears to embody the motto she was raised with: everything in its place. Yet while she hides her drug addiction from her new associates, she cannot hide her growing interest in power. She becomes locked in a game of strategy with the city-rulers – especially the erudite prince Luca Fontaine, who seems to shift between ally and rival.

Further from home, an old enemy is stirring: the magic-wielding White Queen is on the move again, and her alliance with a traitor among the royal milieu poses a danger not just to the peace of the realm, but to the survival of everything that Lysande cares about.

In a world where the low-born keep their heads down, Lysande must learn to fight an enemy who wears many guises… even as she wages her own battle between ambition and restraint.
---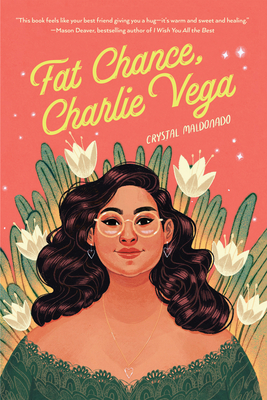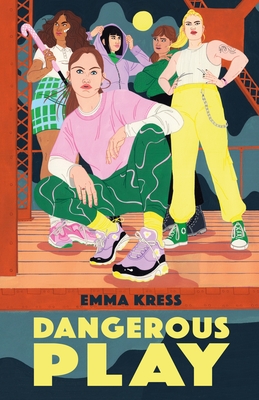 Julián Luna has a plan for his life: Graduate. Get into UCLA. And have the chance to move away from Corpus Christi, Texas, and the suffocating expectations of others that have forced Jules into an inauthentic life.
Then in one reckless moment, with one impulsive tweet, his plans for a low-key nine months are thrown—literally—out the closet. The downside: the whole world knows, and Jules has to prepare for rejection. The upside: Jules now has the opportunity to be his real self.
Then Mat, a cute, empathetic Twitter crush from Los Angeles, slides into Jules's DMs. Jules can tell him anything. Mat makes the world seem conquerable. But when Jules's fears about coming out come true, the person he needs most is fifteen hundred miles away. Jules has to face them alone.
Jules accidentally propelled himself into the life he's always dreamed of. And now that he's in control of it, what he does next is up to him.
Charlie Vega is a lot of things. Smart. Funny. Artistic. Ambitious. Fat.
People sometimes have a problem with that last one. Especially her mom. Charlie wants a good relationship with her body, but it's hard, and her mom leaving a billion weight loss shakes on her dresser doesn't help. The world and everyone in it have ideas about what she should look like: thinner, lighter, slimmer-faced, straighter-haired. Be smaller. Be whiter. Be quieter.
But there's one person who's always in Charlie's corner: her best friend Amelia. Slim. Popular. Athletic. Totally dope. So when Charlie starts a tentative relationship with cute classmate Brian, the first worthwhile guy to notice her, everything is perfect until she learns one thing–he asked Amelia out first. So is she his second choice or what? Does he even really see her?
Because it's time people did.
A sensitive, funny, and painful coming-of-age story with a wry voice and tons of chisme, Fat Chance, Charlie Vega tackles our relationships to our parents, our bodies, our cultures, and ourselves.
Zoe Alamandar has one goal: win the State Field Hockey Championships and earn a scholarship that will get her the hell out of Central New York. She and her co-captain Ava Cervantes have assembled a fierce team of dedicated girls who will work hard and play by the rules.
But after Zoe is sexually assaulted at a party, she finds a new goal: make sure no girl feels unsafe again. Zoe and her teammates decide to stop playing by the rules and take justice into their own hands. Soon, their suburban town has a team of superheroes meting out punishments, but one night of vigilantism may cost Zoe her team, the championship, her scholarship, and her future.
Perfect for fans who loved the female friendships of Jennifer Mathieu's Moxie and the bite of Courtney Summer's Sadie.
---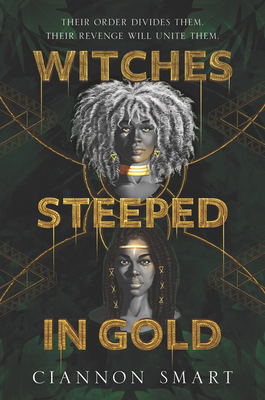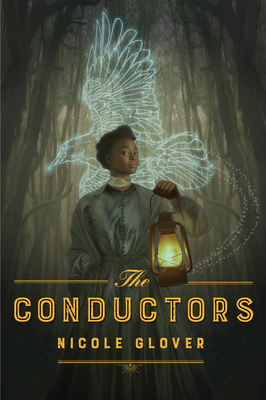 Divided by their order. United by their vengeance.
Iraya has spent her life in a cell, but every day brings her closer to freedom—and vengeance.
Jazmyne is the Queen's daughter, but unlike her sister before her, she has no intention of dying to strengthen her mother's power.
Sworn enemies, these two witches enter a precarious alliance to take down a mutual threat. But power is intoxicating, revenge is a bloody pursuit, and nothing is certain—except the lengths they will go to win this game.
Hetty Rhodes and her husband, Benjy, were Conductors on the Underground Railroad, ferrying dozens of slaves to freedom with daring, cunning, and magic that draws its power from the constellations. With the war over, those skills find new purpose as they solve mysteries and murders that white authorities would otherwise ignore.
In the heart of Philadelphia's Seventh Ward, everyone knows that when there's a strange death or magical curses causing trouble, Hetty and Benjy are the only ones that can solve the case. But when an old friend is murdered, their investigation stirs up a wasp nest of intrigue, lies, and long-buried secrets- and a mystery unlike anything they handled before. With a clever, cold-blooded killer on the prowl testing their magic and placing their lives at risk, Hetty and Benjy will discover how little they really know about their neighbors . . . and themselves.
Samantha Knox put away her childish fantasies of archaeological adventure the day her father didn't return home from the Great War, retreating to the safety of the antique bookshop where she works. But when a mysterious package arrives with a damaged diary inside, Sam's peaceful life is obliterated. Ruthless men intent on reclaiming the diary are after Sam, setting her and her best friend, along with her childhood crush, on a high-stakes adventure that lands them in the green hills outside Dublin, Ireland. Here they discover an ancient order with a dark purpose – to perform an occult ritual that will raise the Specter Queen, the Celtic goddess of vengeance and death, to bring about a war unlike any the world has ever seen. To stop them, Sam must solve a deviously complex cipher – one that will lead her on a treasure hunt to discover the ancient relic at the heart of the ritual: a bowl carved from the tree of life. Will she find the bowl and stop the curse of the Specter Queen, or will the ancient order bring about the end of the world?
Indiana Jones gets a refresh with this female-driven mystery adventure, set in the 1920s, full of ciphers, ancient relics, and heart-stopping action – the first in a brand-new series!
---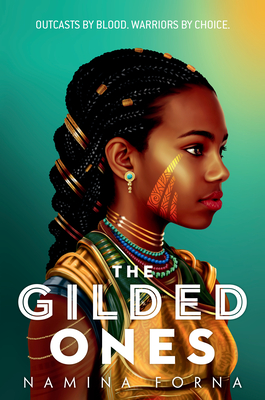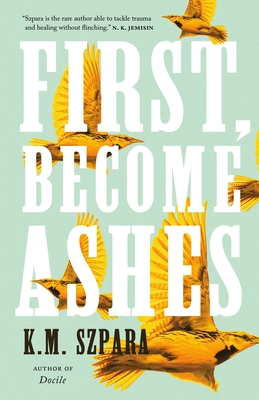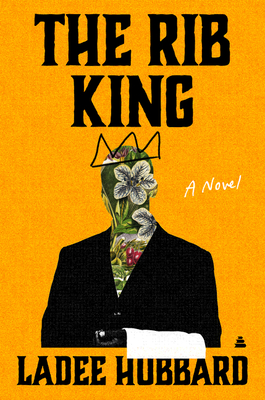 Sixteen-year-old Deka lives in fear and anticipation of the blood ceremony that will determine whether she will become a member of her village. Already different from everyone else because of her unnatural intuition, Deka prays for red blood so she can finally feel like she belongs.
But on the day of the ceremony, her blood runs gold, the color of impurity–and Deka knows she will face a consequence worse than death.
Then a mysterious woman comes to her with a choice: stay in the village and submit to her fate, or leave to fight for the emperor in an army of girls just like her. They are called alaki–near-immortals with rare gifts. And they are the only ones who can stop the empire's greatest threat.
Knowing the dangers that lie ahead yet yearning for acceptance, Deka decides to leave the only life she's ever known. But as she journeys to the capital to train for the biggest battle of her life, she will discover that the great walled city holds many surprises. Nothing and no one are quite what they seem to be–not even Deka herself.
The Fellowship raised Lark to kill monsters.
His partner betrayed them to the Feds.
But Lark knows his magic is real, and he'll do anything to complete his quest.
For thirty years, the Fellowship of the Anointed isolated its members, conditioning them to believe that pain is power. That magic is suffering. That the world beyond the fence has fallen prey to monsters. But when their leader is arrested, all her teachings come into question.
Those touched by the Fellowship face a choice: how will they adjust to the world they were taught to fear, and how will they relate to the cult's last crusader, Lark? For Kane, survival means rejecting the magic he and his lover suffered for. For Deryn, the cult's collapse is an opportunity to prove they are worth as much as their Anointed brother. For Calvin, lark is the alluring embodiment of the magic he's been seeking his entire life.
But for Lark, the Fellowship isn't over. Before he can begin to discover himself and heal a lifetime of traumas, he has a monster to slay.
For fifteen years August Sitwell has worked for the Barclays, a well-to-do white family who plucked him from an orphan asylum and gave him a job. The groundskeeper is part of the household's all-black staff, along with "Miss Mamie," the talented cook, pretty new maid Jennie Williams, and three young kitchen apprentices—the latest orphan boys Mr. Barclay has taken in to "civilize" boys like August.
But the Barclays fortunes have fallen, and their money is almost gone. When a prospective business associate proposes selling Miss Mamie's delicious rib sauce to local markets under the brand name "The Rib King"—using a caricature of a wildly grinning August on the label—Mr. Barclay, desperate for cash, agrees. Yet neither Miss Mamie nor August will see a dime. Humiliated, August grows increasingly distraught, his anger building to a rage that explodes in shocking tragedy.
Elegantly written and exhaustively researched, The Rib King is an unsparing examination of America's fascination with black iconography and exploitation that redefines African American stereotypes in literature. In this powerful, disturbing, and timely novel, Ladee Hubbard reveals who people actually are, and most importantly, who and what they are not.
---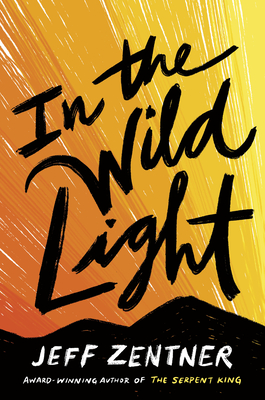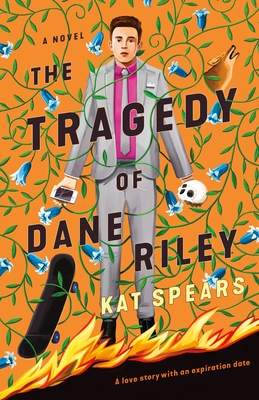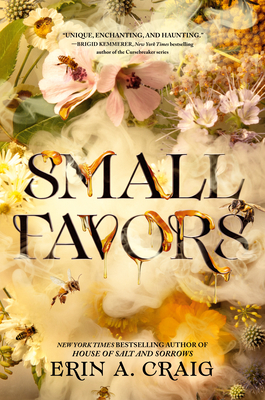 Life in a small Appalachian town is not easy. Cash lost his mother to an opioid addiction and his Papaw is dying slowly from emphysema. Dodging drug dealers and watching out for his best friend, Delaney, is second nature. He's been spending his summer mowing lawns while she works at Dairy Queen.But when Delaney manages to secure both of them full rides to an elite prep school in Connecticut, Cash will have to grapple with his need to protect and love Delaney, and his love for the grandparents who saved him and the town he would have to leave behind.
Dane Riley's grasp on reality is slipping, and he's not sure that he cares. While his mother has moved on after his father's death, Dane desperately misses the man who made Dane feel okay to be himself. He can't stand his mother's boyfriend, or the boyfriend's son, whose favorite pastime is tormenting Dane. Then there's the girl next door: Dane can't quite define their relationship, and he doesn't know if he's got the courage to leave the friend zone.
An emotional novel about mental health, and dealing with grief and growing up, The Tragedy of Dane Riley is the story of a teenager looking to make sense of his feelings in the wake of tragedy, and finding the strength he needs to make life worth living.
Ellerie Downing is waiting for something to happen. Life in isolated Amity Falls, surrounded by an impenetrable forest, has a predictable sameness. Her days are filled with tending to her family's beehives, chasing after her sisters, and dreaming of bigger things while her twin, Samuel, is free to roam as he wishes.
Early town settlers fought off monstrous creatures in the woods, and whispers that the creatures still exist keep the Downings and their neighbors from venturing too far. When some townsfolk go missing on a trip to fetch supplies, a heavy unease settles over the Falls.
Strange activities begin to plague the town, and as the seasons change, it's clear that something is terribly wrong. The creatures are real, and they're offering to fulfill the residents' deepest desires, however grand, for just a small favor. These seemingly trifling demands, however, hide sinister intentions. Soon Ellerie finds herself in a race against time to stop Amity Falls, her family, and the boy she loves from going up in flames.
---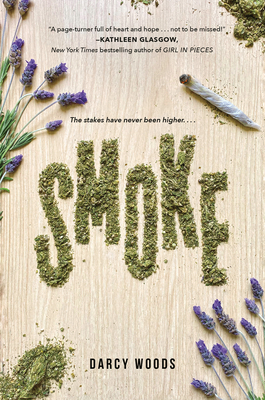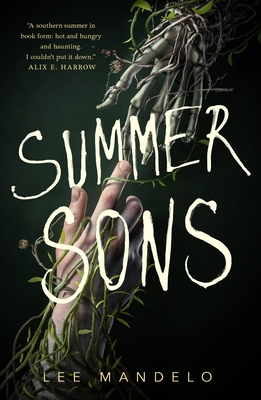 smoke by darcy woods | june 15, 2021 | purchase
Sixteen-year-old Honor Augustine never set out to become a felon. As an academic all-star, avid recycler, and dedicated daughter to her PTSD-afflicted father, she's always been the literal embodiment of her name. Coloring inside the lines is what keeps Honor's chaotic existence orderly.

But when she discovers her father's VA benefits drying up, coupled with a terrifying bank letter threatening the family's greenhouse business–Honor vows to find a solution. She just doesn't expect to spot it on the dry erase board of English lit–"Nature's first green is gold."
The quote by Frost becomes the seed of an idea. An idea that–with patience and care–could germinate into a means of survival. Maybe marijuana could be more than the medicinal plant that helps quiet her father's demons. Maybe, it could save them all.
summer sons by lee mandelo | september 28, 2021 | purchase
Andrew and Eddie did everything together, best friends bonded more deeply than brothers, until Eddie left Andrew behind to start his graduate program at Vanderbilt. Six months later, only days before Andrew was to join him in Nashville, Eddie dies of an apparent suicide. He leaves Andrew a horrible inheritance: a roommate he doesn't know, friends he never asked for, and a gruesome phantom that hungers for him.
As Andrew searches for the truth of Eddie's death, he uncovers the lies and secrets left behind by the person he trusted most, discovering a family history soaked in blood and death. Whirling between the backstabbing academic world where Eddie spent his days and the circle of hot boys, fast cars, and hard drugs that ruled Eddie's nights, the walls Andrew has built against the world begin to crumble, letting in the phantom that hungers to possess him.
(me) moth by amber mcbride | august 17, 2021 | purchase
Moth has lost her family in an accident. Though she lives with her aunt, she feels alone and uprooted.
Until she meets Sani, a boy who is also searching for his roots. If he knows more about where he comes from, maybe he'll be able to understand his ongoing depression. And if Moth can help him feel grounded, then perhaps she too will discover the history she carries in her bones.
Moth and Sani take a road trip that has them chasing ghosts and searching for ancestors. The way each moves forward is surprising, powerful, and unforgettable.
Here is an exquisite and uplifting novel about identity, first love, and the ways that our memories and our roots steer us through the universe.
---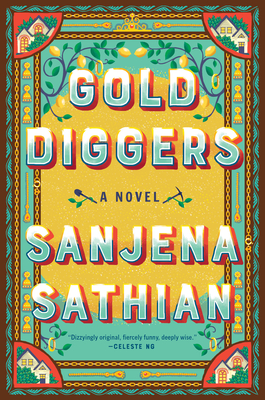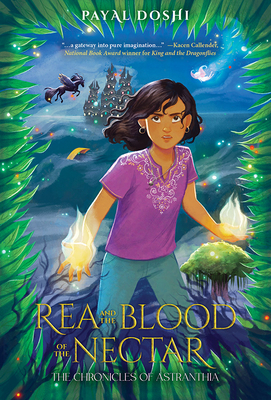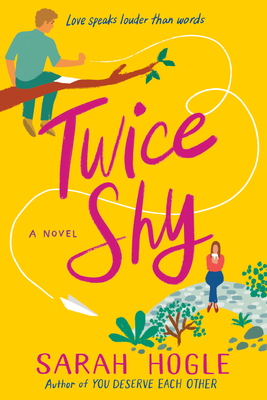 Spanning two continents, two coasts, and four epochs, Gold Diggers expertly balances social satire and magical realism in a classic striver story that skewers the model minority narrative, asking what a community must do to achieve the American dream. In razor sharp and deeply funny prose, Sathian perfectly captures what it is to grow up as a member of a family, of a diaspora, and of the American meritocracy. This blockbuster novel both entertains and levels a critique of what Americans of color must do to make their way.
A floundering second-generation teenager growing up in the Bush-era Atlanta suburbs, Neil Narayan is authentic, funny, and smart. He just doesn't share the same drive as everyone around him. His perfect older sister is headed to Duke. His parents' expectations for him are just as high. He tries to want this version of success, but mostly, Neil just wants his neighbor across the cul-de-sac, Anita Dayal.
But Anita has a secret: she and her mother Anjali have been brewing an ancient alchemical potion from stolen gold that harnesses the ambition of the jewelry's original owner. Anjali's own mother in Bombay didn't waste the precious potion on her daughter, favoring her sons instead. Anita, on the other hand, just needs a little boost to get into Harvard. But when Neil–who needs a whole lot more–joins in the plot, events spiral into a tragedy that rips their community apart.
Ten years later, Neil is an oft-stoned Berkeley history grad student studying the California gold rush. His high school cohort has migrated to Silicon Valley, where he reunites with Anita and resurrects their old habit of gold theft–only now, the stakes are higher. Anita's mother is in trouble, and only gold can save her. Anita and Neil must pull off one last heist.
Gold Diggers is a fine-grained, profoundly intelligent, and bitingly funny investigation in to questions of identity and coming of age–that tears down American shibboleths.
It all begins on the night Rea turns twelve. After a big fight with her twin brother Rohan on their birthday, Rea's life in the small village of Darjeeling, India, gets turned on its head. It's four in the morning and Rohan is nowhere to be found.
It hasn't even been a day and Amma acts like Rohan's gone forever. Her grandmother, too, is behaving strangely. Unwilling to give up on her brother, Rea and her friend Leela meet Mishti Daadi, a wrinkly old fortune-teller whose powers of divination set them off on a thrilling and secret quest. In the shade of night, they portal into an otherworldly realm and travel to Astranthia, a land full of magic and whimsy. There with the help of Xeranther, an Astranthian barrow boy, and Flula, a pari, Rea battles serpent-lilies and blood-sucking banshees, encounters a butterfly-faced woman and blue lizard-men, and learns that Rohan has been captured. Rea also discovers that she is a princess with magic. Only she has no idea how to use it.
Struggling with the truth her Amma has kept hidden from her, Rea must solve clues that lead to Rohan, find a way to rescue him and save Astranthia from a potentially deadly fate. But the clock is ticking. Can she rescue Rohan, save Astranthia, and live to see it all?
Maybell Parish has always been a dreamer and a hopeless romantic. But living in her own world has long been preferable to dealing with the disappointments of real life. So when Maybell inherits a charming house in the Smokies from her Great-Aunt Violet, she seizes the opportunity to make a fresh start.
Yet when she arrives, it seems her troubles have only just begun. Not only is the house falling apart around her, but she isn't the only inheritor: she has to share everything with Wesley Koehler, the groundskeeper who's as grouchy as he is gorgeous–and it turns out he has a very different vision for the property's future.
Convincing the taciturn Wesley to stop avoiding her and compromise is a task more formidable than the other dying wishes Great-Aunt Violet left behind. But when Maybell uncovers something unexpectedly sweet beneath Wesley's scowls, and as the two slowly begin to let their guard down, they might learn that sometimes the smallest steps outside one's comfort zone can lead to the greatest rewards.
---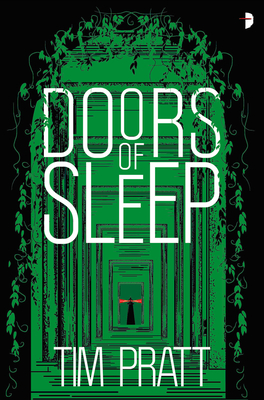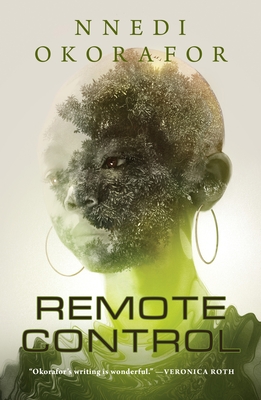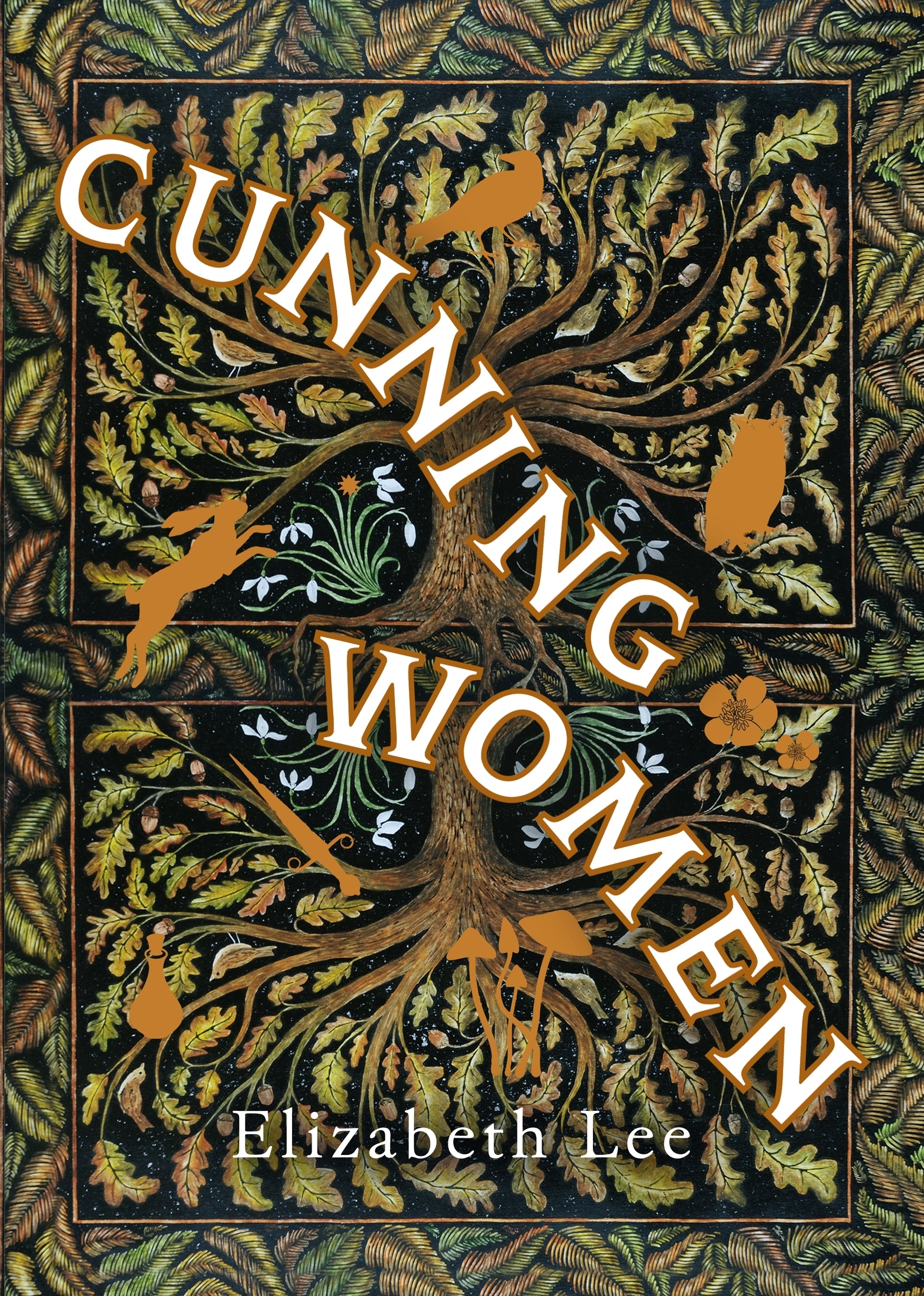 Every time Zax Delatree falls asleep, he travels to a new reality. He has no control over his destination and never knows what he will see when he opens his eyes. Sometimes he wakes up in technological utopias, and other times in the bombed-out ruins of collapsed civilizations. All he has to live by are his wits and the small aides he has picked up along the way – technological advantages from techno-utopias, sedatives to escape dangerous worlds, and stimulants to extend his stay in pleasant ones.
Thankfully, Zax isn't always alone. He can take people with him, if they're unconscious in his arms when he falls asleep. But someone unwelcome is on his tail, and they are after something that Zax cannot spare – the blood running through his veins, the power to travel through worlds…
The day Fatima forgot her name, Death paid a visit. From hereon in she would be known as Sankofa­­—a name that meant nothing to anyone but her, the only tie to her family and her past.
Her touch is death, and with a glance a town can fall. And she walks—alone, except for her fox companion—searching for the object that came from the sky and gave itself to her when the meteors fell and when she was yet unchanged; searching for answers.
But is there a greater purpose for Sankofa, now that Death is her constant companion?
Spring of 1620 in a Lancashire fishing community and the memory of the slaughter at Pendle is tight around the neck of Sarah Haworth. A birthmark reveals that Sarah, like her mother, is a witch. Torn between yearning for an ordinary life and desire to discover what dark power she might possess, Sarah's one hope is that her young sister Annie will be spared this fate.
The Haworth family eke out a meagre existence in the old plague village adjoining a God-fearing community presided over by a seedy magistrate. A society built upon looking the other way, the villagers' godliness is merely a veneer. But the Haworth women, with their salves and poultices, are judged the real threat to morality.
When Sarah meets lonely farmer's son Daniel, she begins to dream of a better future. Daniel is in thrall to the wild girl with storms in her eyes, but their bond is tested when a zealous new magistrate vows to root out sins and sinners. In a frenzy of fear and fury, the community begins to turn on one another, and it's not long before they direct their gaze towards the old plague village … and does Daniel trust that the power Sarah wields over him is truly love, or could it be mere sorcery?
---
synopses provided by goodreads & indiebound
WHAT IS A MARCH 2021 RELEASE YOU ARE MOST ANTICIPATING?