welcome to my second blog tour for the year 2021! thank you The Book Terminal and publisher for making this possible, and for providing an early copy of the book for me to review. to follow the whole blog tour, the schedule is posted here.
once upon a time, there were three girls with voices of gold, most of them were bold, and ventured into a world both familiar and strange. among the girls was denver lafleur, whose musical roots began as a child, her father a great influence. the story follows denver and her friends, their beginning and their ending, and everything that happened in between.
"TO EVERY ARTIST, EVERYWHERE; MAY YOUR GIFTS ALWAYS BE HEARD, LOUD AND CLEAR."
originally, i was planning on just promoting the book, because i thought i wouldn't finish reading it on time. hence, i messaged one of the organizers of the tour. bless her, when she replied that i should give the book a chance. it was my first time reading a novel in verse, and at first, i couldn't grasp the story and what it meant to deliver. it was a struggle, but as i read and read, i finally felt a connection and was amazed at how emotionally charged the content was. it made me remember the feeling i had when i read Aristotle and Dante Discover the Secrets of the Universe.
"but for me, i longed for the day when hustle turned to gold."
everything i never want an artist to experience happened here, e.g. stolen art, controlling management, body shaming, sexual assault, and other related matters. these can be very triggering, therefore if you have such experiences, i highly recommend that you should be careful when you read the book. this is not me preventing you from reading, this is just me warning.
"the thing about music was once it sparked, lyrics unfolded, a prelude to a flame that refused to die."
like i mentioned before, this read was my first novel in verse. it fascinated me to the point where i want to write this idea i have in verse as well. although, i still have a lot to learn. for now, i'm doing some research and self-studying.
about the book:
Seventeen-year-old Denver Lafleur and her best friends, Shak and Dali, dream of becoming R&B stars. When the girls catch the attention of R&B legend Sean "Mercury" Ellis, Denver sees the opportunity she's been waiting for—and jumps. At first, the parties, the perks, and the studio time are all worth it. Until it's not. Soon, Merc's dark side brings Denver and all her dreams crashing down. She realizes it's up to her to raise her voice, mute the monster, and reclaim power for both her and her friends.
Tami Charles wrote Muted from a place of experience as a member of a 1990s R&B singing group. Unclick that mute button, be loud as hell, and recognize that there's power in sharing your truth—and it starts with protecting and believing Black women and girls. [ goodreads | indiebound ]
---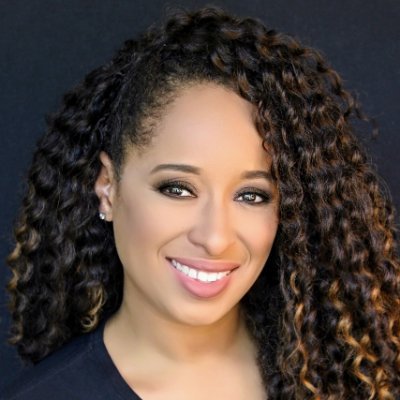 TAMI CHARLES is the critically acclaimed author of numerous books for young readers, including instant New York Times bestselling All Because You Matter. In her teens and early twenties, Tami enjoyed a taste of fame as a member of an all-girl R&B trio. They performed for Boyz II Men, BET, Showtime at the Apollo, and had a one-hit wonder on the radio. [ author website ]
WHAT'S YOUR MOST FAVORITE NOVEL IN VERSE SO FAR?