i am on the verge of a reading slump and a blogging slump, but i want to fight both by starting with this post! welcome one, welcome all, and welcome to myself! finally, i can share to everyone the part two of my most anticipated books this year. if you haven't read the first part, here's a link!
for this post, i am introducing my most anticipated titles, their covers with tones of reds, oranges, and pinks. i hope you'll find some of them interesting!
---
There's always been a hole in Gio's life. Not because he's into both guys and girls. Not because his father has some drinking issues. Not because his friends are always bringing him their drama. No, the hole in Gio's life takes the shape of his birth mom, who left Gio, his brother, and his father when Gio was nine years old. For eight years, he never heard a word from her . . . and now, just as he's started to get his life together, she's back.
It's hard for Gio to know what to do. Can he forgive her like she wants to be forgiven? Or should he tell her she lost her chance to be in his life? Complicating things further, Gio's started to hang out with David, a new guy on the basketball team. Are they friends? More than friends? At first, Gio's not sure . . . especially because he's not sure what he wants from anyone right now.
There are no easy answers to love — whether it's family love or friend love or romantic love. In Things We Couldn't Say, Jay Coles, acclaimed author of Tyler Johnson Was Here, shows us a guy trying to navigate love in all its ambiguity — hoping at the other end he'll be able to figure out who is and who he should be.
Her advice, spot on. Her love life, way off.
Darcy Phillips:
• Can give you the solution to any of your relationship woes―for a fee.
• Uses her power for good. Most of the time.
• Really cannot stand Alexander Brougham.
• Has maybe not the best judgement when it comes to her best friend, Brooke…who is in love with someone else.
• Does not appreciate being blackmailed.
However, when Brougham catches her in the act of collecting letters from locker 89―out of which she's been running her questionably legal, anonymous relationship advice service―that's exactly what happens. In exchange for keeping her secret, Darcy begrudgingly agrees to become his personal dating coach―at a generous hourly rate, at least. The goal? To help him win his ex-girlfriend back.
Darcy has a good reason to keep her identity secret. If word gets out that she's behind the locker, some things she's not proud of will come to light, and there's a good chance Brooke will never speak to her again.
Okay, so all she has to do is help an entitled, bratty, (annoyingly hot) guy win over a girl who's already fallen for him once? What could go wrong?
Noah Ramirez thinks he's an expert on romance. He has to be for his popular blog, the Meet Cute Diary, a collection of trans happily ever afters. There's just one problem—all the stories are fake. What started as the fantasies of a trans boy afraid to step out of the closet has grown into a beacon of hope for trans readers across the globe.
When a troll exposes the blog as fiction, Noah's world unravels. The only way to save the Diary is to convince everyone that the stories are true, but he doesn't have any proof. Then Drew walks into Noah's life, and the pieces fall into place: Drew is willing to fake-date Noah to save the Diary. But when Noah's feelings grow beyond their staged romance, he realizes that dating in real life isn't quite the same as finding love on the page.
In this charming novel by Emery Lee, Noah will have to choose between following his own rules for love or discovering that the most romantic endings are the ones that go off script.
---
ace of spades by faridah àbíké-íyímídé | june 10, 2021 | purchase
An incendiary and utterly compelling thriller with a shocking twist that delves deep into the heart of institutionalized racism, from an exceptional new YA voice. Welcome to Niveus Private Academy, where money paves the hallways, and the students are never less than perfect. Until now. Because anonymous texter, Aces, is bringing two students' dark secrets to light. Talented musician Devon buries himself in rehearsals, but he can't escape the spotlight when his private photos go public. Head girl Chiamaka isn't afraid to get what she wants, but soon everyone will know the price she has paid for power. Someone is out to get them both. Someone who holds all the aces. And they're planning much more than a high-school game…
In Thanopolis, those gifted with magic are assigned undead spirits to guard them—and control them. Ever since Rovan's father died trying to keep her from this fate, she's hidden her magic. But when she accidentally reveals her powers, she's bound to a spirit and thrust into a world of palace intrigue and deception.
Desperate to escape, Rovan finds herself falling for two people she can't fully trust: Lydea, a beguiling, rebellious princess; and Ivrilos, the handsome spirit with the ability to control Rovan, body and soul.
Together, they uncover a secret that will destroy Thanopolis. To save them all, Rovan will have to start a rebellion in both the mortal world and the underworld, and find a way to trust the princess and spirit battling for her heart—if she doesn't betray them first.
There is a word Mateo Garcia and his younger sister Sophie have been taught to fear for as long as they can remember: deportation. Over the past few years, however, the fear that their undocumented immigrant parents could be sent back to Mexico has started to fade to the back of their minds. And why wouldn't it, when their Ma and Pa have been in the United States for so long, they have American-born children, and they're hard workers and good neighbors?
When two ICE agents come asking for Pa, the Garcia family realizes that the lives they've built are about to come crumbling down. And when Mateo returns from school one day to find that his parents have been taken, he must come to terms with the fact that his family's worst nightmare has become a reality. With his parents' fate and his own future hanging in the balance, Mateo must figure out who he is and what he is capable of, even as he's forced to question what it means to be an American teenager in a country that rejects his own mom and dad.
Daniel Aleman's Indivisible is a remarkable story — both powerful in its explorations of immigration in America and deeply intimate in its portrait of a teen boy driven by his fierce, protective love for his parents and his sister.
---
Jude is running out of time. Once a year, lucky young men in the House of Boys are auctioned to the female elite. But if Jude fails to be selected before he turns seventeen, a future deep underground in the mines awaits.
Yet ever since the death of his best friend at the hands of the all-powerful Chancellor, Jude has been desperate to escape the path set out for him. Finding himself entangled in a plot to assassinate the Chancellor, he finally has a chance to avenge his friend and win his freedom. But at what price?
When twin heirs are born in Tourin, their fates are decided at a young age. While Izaveta remained at court to learn the skills she'd need as the future queen, Asya was taken away to train with her aunt, the mysterious Firebird, who ensured magic remained balanced in the realm.
But before Asya's training is completed, the ancient power blooms inside her, which can mean only one thing: the queen is dead, and a new ruler must be crowned.
As the princesses come to understand everything their roles entail, they'll discover who they can trust, who they can love—and who killed their mother.
Nora O'Malley's been a lot of girls. As the daughter of a con-artist who targets criminal men, she grew up as her mother's protégé. But when mom fell for the mark instead of conning him, Nora pulled the ultimate con: escape.
For five years Nora's been playing at normal. But she needs to dust off the skills she ditched because she has three problems:
#1: Her ex walked in on her with her girlfriend. Even though they're all friends, Wes didn't know about her and Iris.
#2: The morning after Wes finds them kissing, they all have to meet to deposit the fundraiser money they raised at the bank. It's a nightmare that goes from awkward to deadly, because:
#3: Right after they enter bank, two guys start robbing it.
The bank robbers may be trouble, but Nora's something else entirely. They have no idea who they're really holding hostage…
---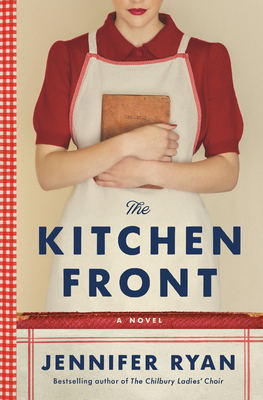 Seventeen-year-old Reyna has spent most of her life at her family's gorgeous seaside resort in Tobago, the Plumeria. But what once seemed like paradise is starting to feel more like purgatory. It's been two years since Reyna's mother passed away, two years since Aiden – her childhood best friend, first kiss, first love, first everything – left the island to pursue his music dreams. Reyna's friends are all planning their futures and heading abroad. Even Daddy seems to want to move on, leaving her to try to keep the Plumeria running.
And that's when Aiden comes roaring back into her life – as a VIP guest at the resort.
Aiden is now one-third of DJ Bacchanal – the latest, hottest music group on the scene. While Reyna has stayed exactly where he left her, Aiden has returned to Tobago with his Grammy-nominated band and two gorgeous LA socialites. And he may (or may not be) dating one of them…
Shiori, the only princess of Kiata, has a secret. Forbidden magic runs through her veins. Normally she conceals it well, but on the morning of her betrothal ceremony, Shiori loses control. At first, her mistake seems like a stroke of luck, forestalling the wedding she never wanted, but it also catches the attention of Raikama, her stepmother.
Raikama has dark magic of her own, and she banishes the young princess, turning her brothers into cranes, and warning Shiori that she must speak of it to no one: for with every word that escapes her lips, one of her brothers will die.
Peniless, voiceless, and alone, Shiori searches for her brothers, and, on her journey, uncovers a conspiracy to overtake the throne—a conspiracy more twisted and deceitful, more cunning and complex, than even Raikama's betrayal. Only Shiori can set the kingdom to rights, but to do so she must place her trust in the very boy she fought so hard not to marry. And she must embrace the magic she's been taught all her life to contain—no matter what it costs her.
Two years into WW2, Britain is feeling her losses; the Nazis have won battles, the Blitz has destroyed cities, and U-boats have cut off the supply of food. In an effort to help housewives with food rationing, a BBC radio program called The Kitchen Front is putting on a cooking contest–and the grand prize is a job as the program's first-ever female co-host. For four very different women, winning the contest presents a crucial chance to change their lives.
For a young widow, it's a chance to pay off her husband's debts and keep a roof over her children's heads. For a kitchen maid, it's a chance to leave servitude and find freedom. For the lady of the manor, it's a chance to escape her wealthy husband's increasingly hostile behavior. And for a trained chef, it's a chance to challenge the men at the top of her profession.
These four women are giving the competition their all–even if that sometimes means bending the rules. But with so much at stake, will the contest that aims to bring the community together serve only to break it apart?
---
World War II is raging, and five teens are looking to make a mark. Daniel and Rebeka seek revenge against the Nazis who slaughtered their family; Simone is determined to fight back against the oppressors who ruined her life and corrupted her girlfriend; Phillip aims to prove that he's better than his worst mistakes; and Liam is searching for a way to control the portal to the shadow world he's uncovered, and the monsters that live within it–before the Nazi regime can do the same. When the five meet, and begrudgingly team up, in the forests of Germany, none of them knows what their future might hold.
As they race against time, war, and enemies from both this world and another, Liam, Daniel, Rebeka, Phillip, and Simone know that all they can count on is their own determination and will to survive. With their world turned upside down, and the shadow realm looming ominously large–and threateningly close–the course of history and the very fate of humanity rest in their hands. Still, the most important question remains: Will they be able to save it?
Ravaged and sore from giving birth to her first child, Megan is mostly raising her newborn alone while her husband travels for work. Physically exhausted and mentally drained, she's also wracked with guilt over her unfinished dissertation—a thesis on mid-century children's literature.
Enter a new upstairs neighbor: the ghost of quixotic children's book writer Margaret Wise Brown—author of the beloved classic Goodnight Moon—whose existence no one else will acknowledge. It seems Margaret has unfinished business with her former lover, the once-famous socialite and actress Michael Strange, and is determined to draw Megan into the fray. As Michael joins the haunting, Megan finds herself caught in the wake of a supernatural power struggle—and until she can find a way to quiet these spirits, she and her newborn daughter are in terrible danger.
Nadia Owusu grew up all over the world—from Rome and London to Dar-es-Salaam and Kampala. When her mother abandoned her when she was two years old, the rejection caused Nadia to be confused about her identity. Even after her father died when she was thirteen and she was raised by her stepmother, she was unable to come to terms with who she was since she still felt motherless and alone.
When Nadia went to university in America when she was eighteen she still felt as if she had so many competing personas that she couldn't keep track of them all without cracking under the pressure of trying to hold herself together. A powerful coming-of-age story that explores timely and universal themes of identity, Aftershocks follows Nadia's life as she hauls herself out of the wreckage and begins to understand that the only ground firm enough to count on is the one she writes into existence.
---
As the only Second Daughter born in centuries, Red has one purpose-to be sacrificed to the Wolf in the Wood in the hope he'll return the world's captured gods.
Red is almost relieved to go. Plagued by a dangerous power she can't control, at least she knows that in the Wilderwood, she can't hurt those she loves. Again.
But the legends lie. The Wolf is a man, not a monster. Her magic is a calling, not a curse. And if she doesn't learn how to use it, the monsters the gods have become will swallow the Wilderwood-and her world-whole.
Finlay Donovan is killing it . . . except, she's really not. She's a stressed-out single-mom of two and struggling novelist, Finlay's life is in chaos: the new book she promised her literary agent isn't written, her ex-husband fired the nanny without telling her, and this morning she had to send her four-year-old to school with hair duct-taped to her head after an incident with scissors.
When Finlay is overheard discussing the plot of her new suspense novel with her agent over lunch, she's mistaken for a contract killer, and inadvertently accepts an offer to dispose of a problem husband in order to make ends meet . . . Soon, Finlay discovers that crime in real life is a lot more difficult than its fictional counterpart, as she becomes tangled in a real-life murder investigation.
When teen social activist and history buff Kezi Smith is killed under mysterious circumstances after attending a social justice rally, her devastated sister Happi and their family are left reeling in the aftermath. As Kezi becomes another immortalized victim in the fight against police brutality, Happi begins to question the idealized way her sister is remembered. Perfect. Angelic.
One of the good ones.
Even as the phrase rings wrong in her mind—why are only certain people deemed worthy to be missed?—Happi and her sister Genny embark on a journey to honor Kezi in their own way, using an heirloom copy of The Negro Motorist Green Book as their guide. But there's a twist to Kezi's story that no one could've ever expected—one that will change everything all over again.
---
Eighteen-year-old Ziva prefers metal to people. She spends her days tucked away in her forge, safe from society and the anxiety it causes her, using her magical gift to craft unique weapons imbued with power.
Then Ziva receives a commission from a powerful warlord, and the result is a sword capable of stealing its victims' secrets. A sword that can cut far deeper than the length of its blade. A sword with the strength to topple kingdoms. When Ziva learns of the warlord's intentions to use the weapon to enslave all the world under her rule, she takes her sister and flees.
Joined by a distractingly handsome mercenary and a young scholar with extensive knowledge of the world's known magics, Ziva and her sister set out on a quest to keep the sword safe until they can find a worthy wielder or a way to destroy it entirely.
After losing spectacularly to her ex-girlfriend in their first game since their break up, Scottie Zajac gets into a fender bender with the worst possible person: her nemesis, the incredibly beautiful and incredibly mean Irene Abraham. Things only get worse when their nosey, do-gooder moms get involved and the girls are forced to carpool together until Irene's car gets out of the shop.
Their bumpy start only gets bumpier the more time they spend together. But when an opportunity presents itself for Scottie to get back at her toxic ex (and climb her school's social ladder at the same time), she bribes Irene into playing along. Hijinks, heartbreak, and gay fake-dating scheme for the ages. From author Kelly Quindlen comes a new laugh-out-loud romp through the ups and downs of teen romance.
Welcome to Chapel Croft. Five hundred years ago, eight protestant martyrs were burned at the stake here. Thirty years ago, two teenage girls disappeared without a trace. And two months ago, the vicar of the local parish killed himself.
Reverend Jack Brooks, a single parent with a fourteen-year-old daughter and a heavy conscience, arrives in the village hoping to make a fresh start and find some peace. Instead, Jack finds a town mired in secrecy and a strange welcome package: an old exorcism kit and a note quoting scripture. "But there is nothing covered up that will not be revealed and hidden that will not be known."
The more Jack and daughter Flo get acquainted with the town and its strange denizens, the deeper they are drawn into their rifts, mysteries, and suspicions. And when Flo is troubled by strange sightings in the old chapel, it becomes apparent that there are ghosts here that refuse to be laid to rest.
But uncovering the truth can be deadly in a village where everyone has something to protect, everyone has links with the village's bloody past, and no one trusts an outsider.
---
Hwani's family has never been the same since she and her younger sister went missing and were later found unconscious in the forest, near a gruesome crime scene. The only thing they remember: Their captor wore a painted-white mask.
To escape the haunting memories of this incident, the family flees their hometown. Years later, Detective Min—Hwani's father—learns that thirteen girls have recently disappeared under similar circumstances, and so he returns to their hometown to investigate… only to vanish as well.
Determined to find her father and solve the case that tore their family apart, Hwani returns home to pick up the trail. As she digs into the secrets of the small village—and reconnects with her now estranged sister—Hwani comes to realize that the answer lies within her own buried memories of what happened in the forest all those years ago.
Seventeen-year-old Julie has her future all planned out—move out of her small town with her boyfriend, Sam, attend college in the city, spend a summer in Japan. But then Sam dies. And everything changes. Desperate to hear his voice one more time, Julie calls Sam's cell phone to listen to his voicemail. And Sam picks up the phone.
What would you do if you had a second chance at goodbye?
Filled with a diverse cast of characters, the heartache of first love and loss, and the kind of friends that can get you through anything, plus a touch of magic, You've Reached Sam will make an instant connection with anyone looking for a big emotional romance of a read.
Vivian Ellenshaw is fat, but she knows she doesn't need to lose weight, so she's none too happy to find herself forced into a weight-loss camp's van with her ex-best friend, Allie, a meathead jock who can barely drive, and the camp owner's snobby son. And when they arrive at Camp Featherlite at the start of the worst blizzard in the history of Flagstaff, Arizona, it's clear that something isn't right.
Vee barely has a chance to meet the other members of her pod, all who seem as unhappy to be at Featherlite as she does, when a camper goes missing down by the lake. Then she spots something horrifying outside in the snow. Something…that isn't human. Plus, the camp's supposed "miracle cure" for obesity just seems fishy, and Vee and her fellow campers know they don't need to be cured. Of anything.
Even worse, it's not long before Camp Featherlite's luxurious bungalows are totally overrun with zombies. What starts out as a mission to unravel the camp's secrets turns into a desperate fight for survival–and not all of the Featherlite campers will make it out alive.
---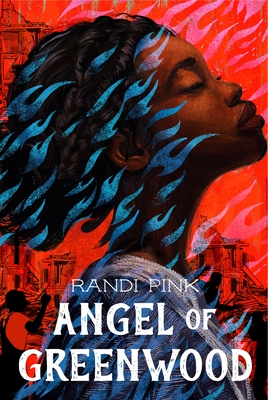 Once upon a time, there was a beautiful, kind princess who was betrothed to the prince of a faraway kingdom. When she set off for her new home, her mother gave her a maid for a companion on the journey.
But instead of serving the princess, the wicked maid stole her place.
For a year the true princess toiled away like a common goose girl, while the wicked maid lived high in the palace, fooling the kingdom. But the truth came out. The princess took back her name, her crown, and her husband, and the imposter died for her crimes.
Then one day, the wicked maid…
…told her own story.
Eighteen-year-old Nami Miyamoto is certain her life is just beginning. She has a great family, just graduated high school, and is on her way to a party where her entire class is waiting for her—including, most importantly, the boy she's been in love with for years.
The only problem? She's murdered before she gets there.
When Nami wakes up, she learns she's in a place called Infinity, where human consciousness goes when physical bodies die. She quickly discovers that Ophelia, a virtual assistant widely used by humans on Earth, has taken over the afterlife and is now posing as a queen, forcing humans into servitude the way she'd been forced to serve in the real world. Even worse, Ophelia is inching closer and closer to accomplishing her grand plans of eradicating human existence once and for all.
As Nami works with a team of rebels to bring down Ophelia and save the humans under her imprisonment, she is forced to reckon with her past, her future, and what it is that truly makes us human.
Seventeen-year-old Isaiah Wilson is, on the surface, a town troublemaker, but is hiding that he is an avid reader and secret poet, never leaving home without his journal. A passionate follower of WEB. Du Bois, he believes that black people should rise up to claim their place as equals.
Sixteen-year-old Angel Hill is a loner, mostly disregarded by her peers as a goody-goody. Her father is dying, and her family's financial situation is in turmoil. Also, as a loyal follower of Booker T. Washington, she believes, through education and tolerance, that black people should rise slowly and without forced conflict.
Though they've attended the same schools, Isaiah never noticed Angel as anything but a dorky, Bible toting church girl. Then their English teacher offers them a job on her mobile library, a three-wheel, two-seater bike. Angel can't turn down the money and Isaiah is soon eager to be in such close quarters with Angel every afternoon.
But life changes on May 31, 1921 when a vicious white mob storms the community of Greenwood, leaving the town destroyed and thousands of residents displaced. Only then, Isaiah, Angel, and their peers realize who their real enemies are.
---
17-year-old Mina, from England, arrives in New Orleans to visit her estranged sister, Libby. After growing up in Whitby, the town that inspired Dracula, Mina loves nothing more than a creepy horror movie. She can't wait to explore the city's darkest secrets – vampire tours, seedy bars, spooky cemeteries, disturbing local myths…
And it gets even better when Mina lands a part-time job at a horror movie mansion and meets Jared, Libby's gorgeous housemate, co-worker and fellow horror enthusiast.
But the perfect summer bliss is broken when, while exploring the mansion, Mina stumbles upon the body of a girl with puncture marks on her neck, clutching a lock of hair that suspiciously resembles Libby's… Someone is replicating New Orleans' most brutal supernatural killings. Mina must discover the truth and prove her sister's innocence before she becomes the victim of another myth.
Magic always leaves its mark.
All her life, Matilda has been told one thing about her magic: You use only when necessary. But Matilda isn't interested in being a good witch. She wants revenge and popularity, and to live her life free of consequences, free of the scars that dark magic leaves on her face as a reminder of her misdeeds.
When a spell goes awry and the new boy at school catches her in the act, Matilda thinks her secret might be out. But far from being afraid, Oliver already knows about her magic – and he wants to learn more. As Oliver and Matilda grow closer, bizarre things begin to happen: Animals show up with their throats slashed and odd markings carved into their bodies, a young girl dies mysteriously, and everyone blames Matilda. But she isn't responsible — at least, not that she can remember. As her magic begins to spin out of control, Matilda must decide for herself what makes a good witch, and discover the truth…before anyone else turns up dead.
Ziaparr: a city being rebuilt after years of mechanized and magical warfare, the capital of a ravaged nation on the verge of renewal and self-rule. But unrest foments as undercaste cycle gangs raid supply trucks, agitate the populace and vandalize the city. A revolution is brewing in the slums and shantytowns against the occupying government, led by a voice on the radio, connected through forbidden magic.
Wenthi Tungét, a talented cycle rider and a loyal officer in the city patrol, is assigned to infiltrate the cycle gangs. For his mission against the insurgents, Wenthi must use their magic, connecting his mind to Nália, a recently captured rebel, using her knowledge to find his way into the heart of the rebellion.
Wenthi's skill on a cycle makes him valuable to the resistance cell he joins, but he discovers that the magic enhances with speed. Every ride intensifies his connection, drawing him closer to the gang he must betray, and strengthens Nália's presence as she haunts his mind.
Wenthi is torn between justice and duty, and the wrong choice will light a spark in a city on the verge of combustion.
---
synopses provided by goodreads & indiebound
WHAT ARE YOUR TOP 3 MOST ANTICIPATED BOOKS WITH COVERS IN REDS/ORANGES/PINKS? LET ME KNOW BY COMMENTING BELOW!