crooked kingdom by leigh bardugo is a phenomenal conclusion to the six of crows duology. betrayed by the employer who hired them to break into the ice court, kaz and his crew of dangerous outcasts headquartered in the grounds of the dead, planning the greatest revenge in all of ketterdam.
in six of crows, kaz and his crew went into a foreign country to retrieve an important individual. in this sequel, everything happened in ketterdam, where all of them were deeply rooted. kaz was unstoppable. inej fearless, while recognizing her weaknesses. nina fighting an addiction that soon resulted to a new discovery. jesper facing his father and acknowledging a strength he used to hide. wylan uncovering a secret his father buried a long time ago. and matthias, who kept his promise to his beloved until the time came. each of them went into well-executed character development, courtesy of leigh bardugo's remarkable writing. giving emphasis on the backstory of the characters, which gave more distinction of their present self from their past.
the plot was astounding! it delved deep into the politics of ketterdam, giving light on issues that are parallel to our world today. it took heights i didn't expect it could reach, like the unthinkable plot twists that kept me at the edge of my sit. leigh bardugo highly outdid herself in this sequel. while reading, it was evident the book went through an immense process before the publisher introduced it to the world.
goodreads synopsis:
Welcome to the world of the Grisha.
Kaz Brekker and his crew of deadly outcasts have just pulled off a heist so daring even they didn't think they'd survive. But instead of divvying up a fat reward, they're right back to fighting for their lives.
Double-crossed and badly weakened, the crew is low on resources, allies, and hope. As powerful forces from around the world descend on Ketterdam to root out the secrets of the dangerous drug known as jurda parem, old rivals and new enemies emerge to challenge Kaz's cunning and test the team's fragile loyalties.
A war will be waged on the city's dark and twisting streets – a battle for revenge and redemption that will decide the fate of the Grisha world. | goodreads | indiebound | book depository
---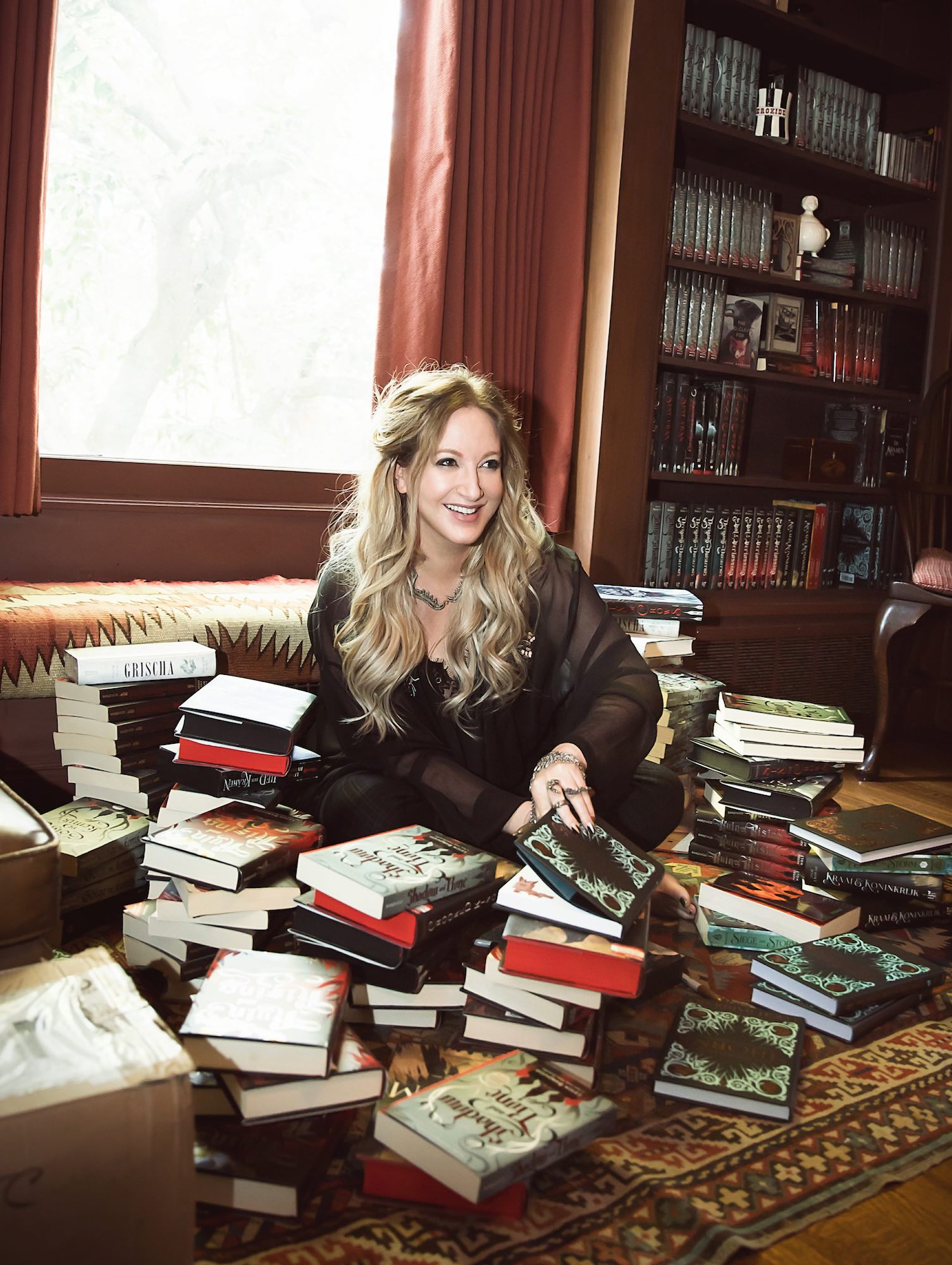 Leigh Bardugo is a #1 New York Times bestselling author of fantasy novels and the creator of the Grishaverse (coming soon to Netflix) which spans the Shadow and Bone Trilogy, the Six of Crows Duology, The Language of Thorns, and King of Scars—with more to come. Her short stories can be found in multiple anthologies, including the Best American Science Fiction & Fantasy. Her other works include Wonder Woman: Warbringer and Ninth House (Goodreads Choice Winner for Best Fantasy 2019) which is being developed for television by Amazon Studios.
Leigh was born in Jerusalem, grew up in Southern California, and graduated from Yale University. These days she lives and writes in Los Angeles. For information on new releases and appearances, sign up for Leigh's newsletter. | author website
HAVE YOU READ THE SIX OF CROWS DUOLOGY? WHAT ARE YOUR THOUGHTS ABOUT IT? LET ME KNOW BY COMMENTING BELOW!