if you are still reading this blog, i thank you very much. i know i do not update as frequently as other bloggers, but knowing that you are still here really makes me happy. today, i am posting another entry for 'can't wait wednesday'! below is what the meme is all about:
Can't-Wait Wednesday is a weekly meme hosted here, at Wishful Endings, to spotlight and discuss the books we're excited about that we have yet to read. Generally they're books that have yet to be released. It's based on Waiting on Wednesday, hosted by the fabulous Jill at Breaking the Spine.

Wishful Endings
---
WHY THIS BOOK?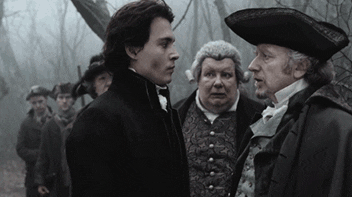 earlier this year, i had the privilege to read the first book in this series. it became an instant favorite, adding it to my 'special spot' shelf on goodreads. knowing about this sequel, my heart is jumping in happiness!
the first book is about a boy who writes fanfiction about superheroes, until he tangled up with them in real life. i love the set of characters, each unique on their own. most of all, the romance is very cute – which is what i am most looking forward in this sequel!
---
ABOUT THE BOOK
title: flash fire
author: t.j. klune
series: the extraordinaries
publisher: tor teen
expected publication: july 13, 2021
age category: young adult
genres: fantasy, lgbtq+
goodreads synopsis:
Flash Fire is the explosive sequel to The Extraordinaries by USA Today bestselling author TJ Klune!
Nick landed himself the superhero boyfriend of his dreams, but with new heroes arriving in Nova City it's up to Nick and his friends to determine who is virtuous and who is villainous. Which is a lot to handle for a guy who just wants to finish his self-insert bakery AU fanfic.
---
DISCLAIMER: ALL VIEWS AND OPINIONS ON THIS BLOG ARE THE BLOGGER'S OWN THOUGHTS. THEY ARE NOT, IN ANY WAY, MEANT TO MALIGN ANYTHING OR ANYONE.